"I ran away from home, only to be sexually abused by my in-laws"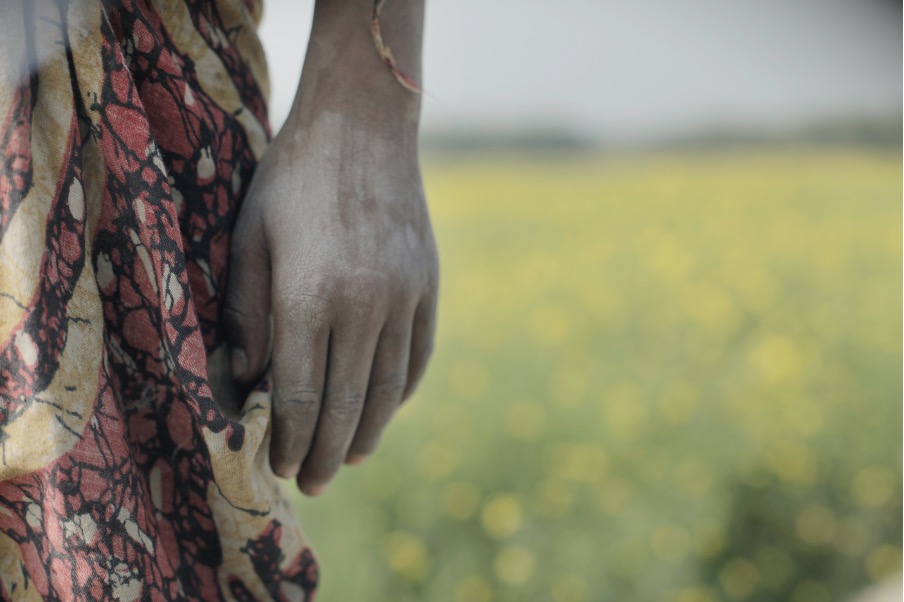 Banu, a Nepalese woman who suffered brutal sexual abuse after her husband died, lived with her husband's violent family for years in India. Banu's story is a poignant reminder that millions of women are facing violence in the one place they should feel safe: their home.
Banu*, 31, is from Putali Bazar in Nepal's Syangja district. When Banu was a child her mother passed away, and she went to live with her father and his new wife. Her stepmother forced Banu to drop out of school and become an agricultural labourer.
While working in the fields she met Salim. Banu knew she would never be allowed to marry him, so she eloped and got married without her family's consent. In order to be closer to Salim's family, the young couple moved to Urdu Bazar in New Delhi, India.
Banu hoped that being with the man she loved and his family would bring the happiness she longed for. Sadly, her problems continued in her new home.
The family refused to accept their marriage, but Salim was able to convince his parents to let his new wife stay. Banu's mother-in-law started to abuse her, she wouldn't allow her food, denied her clothing, and beat her. When Banu became pregnant with Salim's baby, things took a turn for worse and, when her in-laws tried to kill her newborn daughter this was the breaking point for the young parents. Banu and Salim moved out of the home with their baby, and several years later, Banu gave birth to another baby girl.
Sadly Salim died 2 years ago, bringing about dark days for Banu, who was forced to return to her husband's family, where her father and brother-in-law sexually assaulted her. Refusing their sexual abuse would result in further torture from the entire family. The physical and mental torment she was experiencing forced her to flee with her 2 daughters.
Trying to get to her mother's family in Nepal, Banu was robbed as she attempted to escape across the Nepal-India border. Nepalese customs officials took her to the Nepal Police Children and Women Cell at Gaur. During her stay in the women's centre, Banu and her children were provided with much-needed food, essentials and counselling. The Rural Development Centre (RDC) also worked with the Nepalese Police in ensuring Banu's safe return to her family.
The RDC project has reunited and reconciled Banu and her children with her father, and she is now happily living with her maternal relatives. Banu expressed gratitude for the support she has received, and thanked the project implemented by RDC Nepal with the technical and financial support of Islamic Relief for its support and assistance.
To support women like Banu, Islamic Relief offers psychological and long-term support to vulnerable communities in Nepal. In addition, women and girls receive information about their rights, the importance of gender equality, and education, which helps girls and women to gain employment and achieve financial independence.
However, we need your help urgently to support families like Banu's, please donate to allow us to continue our lifesaving work.