Islamic Relief in Top 20 of world's 500 leading NGOs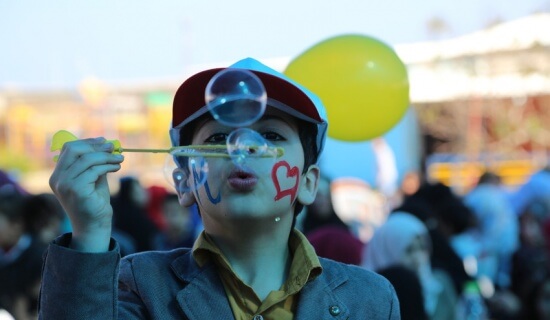 The annual list is compiled by NGO Advisor, an independent media organization committed to highlighting innovation, impact and governance in the non-profit sector.
The Geneva, Switzerland-based organization said that each rating is allocated by a combination of "evidence-based quantitative analysis with thorough qualitative research".
In a statement, NGO Advisor said: "Known as the Ivy League of the non-profit world, the Top 500 ranks NGOs in order to showcase the best practices and newest ideas in the sector. The NGOs in this year's ranking are more influential, more powerful, and more innovative than ever before."
Islamic Relief was rated in three main areas around its impact, innovation and governance in the categories of Children and Youth; Economic Empowerment; Emergency – Crisis, Refugees, Shelter; and Social Justice. The humanitarian aid charity is up six places from its previous rating of 26th place.
Imran Madden, UK Director of Islamic Relief, said:
"This is a tremendous achievement and a tribute to all of the hard work of our staff and volunteers around the world. We work in 40 countries worldwide providing assistance to whoever needs us, regardless of race, religion or gender, in line with Islamic teachings on the value of every human life.
"When we started 33 years ago we worked in disaster and emergency relief, but over the years we have expanded into sustainable development work to provide water, food, shelter, healthcare and education to help people get jobs, create businesses and support their families and communities."
The only other UK-based organizations in the Top 20 NGOs are Oxfam (7) and Save the Children (11).
Posted in: Latest News, Press Release on Tuesday, 31 Jan, 2017
Source: Islamic Relief UK