Islamic Relief deeply concerned about the deadly attack on Idlib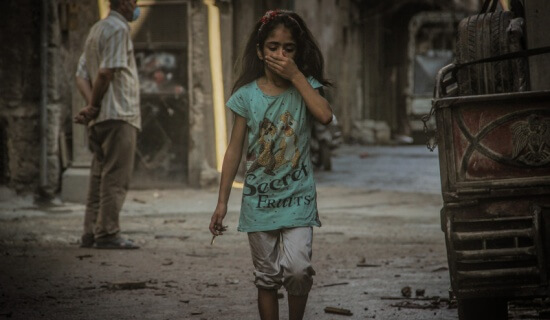 More than 70 people have been killed and hundreds injured in northern Syria after an air-launched chemical attack according to recent news reports.
"We are deeply concerned about this attack," says Imran Madden, UK Director, Islamic Relief. "All parties to the conflict must respect international humanitarian law and avoid further civilian casualties.
"Last month, this conflict entered its seventh year. During this time over 400,000 people have been tragically killed. The situation is dire. We urgently call upon the international community to leave no stone unturned and to find a political solution to the crisis.
"Our teams on the ground are doing their best to save lives, navigating through extremely dangerous and challenging environments, to ensure donations by our generous donors in the UK reach those most in need in Syria."
Islamic Relief is continuing to deliver vital aid in Idlib following these attacks, but it is becoming more and more challenging for our staff to work under these difficult circumstances.
Over the years, Islamic Relief has provided food, medical items, warm clothing and shelter to millions of people inside Syria and has been at the forefront of providing aid in besieged areas like Aleppo and elsewhere.
You can continue to support our work on the ground by donating towards us.
Source: Islamic Relief UK.