IIUM – IRM Charity Run, Sponsoring the Humanity Project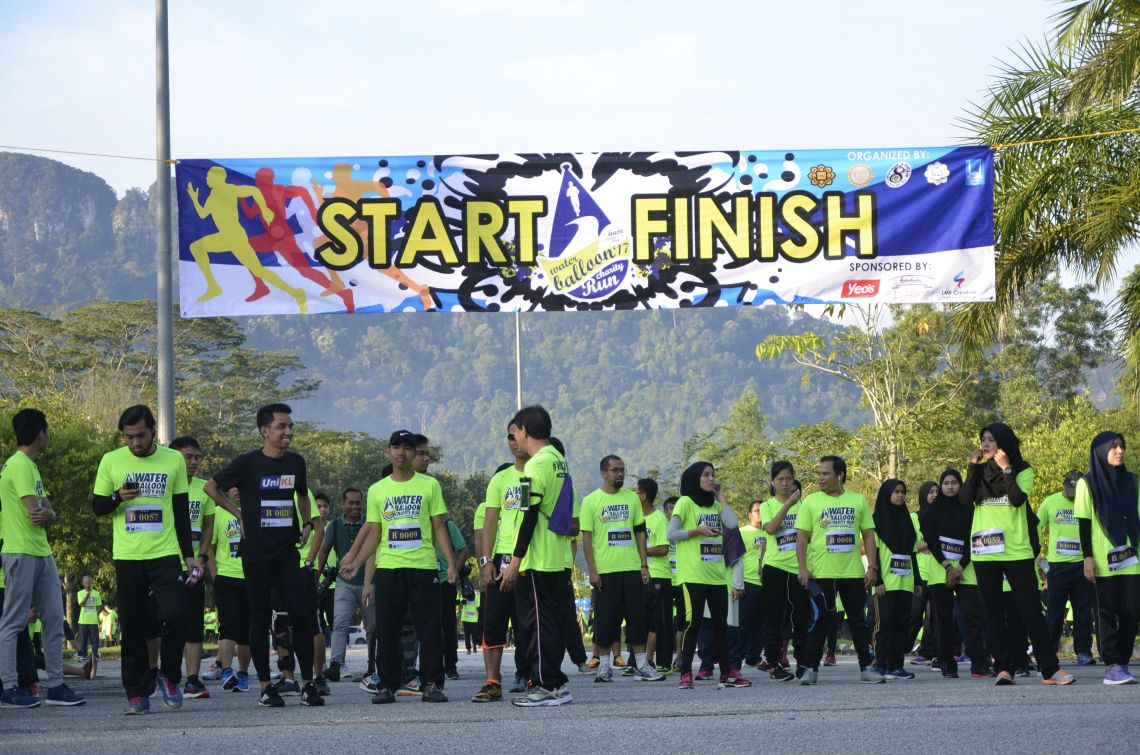 Gombak, 9 April 2017 – Approximately 500 students participated in the Water Balloon Charity Run challenge organized by Islamic Relief Malaysia (IRM), in collaboration with students of Mahallah Uthman and Mahallah Asma, from International Islamic University of Malaysia (IIUM)
The CEO of IRM, Zairulshahfuddin Zainal Abidin said, the charityrun was a collaborative effort initiated by a group of IIUM students, who are very passionate about helping those who are in needs. "These commendable students have taken an initiative by organising the Water Balloon Charity Run, to raise fund for the Mushroom Cultivation Project, in Lombok, Indonesia.
"Under this project, Kelompok Wanita Tani (KWT) consisting of 20 women, mostlysingle-mothers and zakat-recipients groups will be assisted by Islamic Relief Indonesia to earn their income by cultivating mushrooms," said Zairulshahfuddin during the event today.
The charity run was organized in two categories, which were the 5 kilometres and 10 kilometres distance run respectively. Although it was held inside the IIIUM's university compound, it managed to attract participation from the public, besides IIUM students themselves.
The program wasnotably sponsored by Yeo Hiap Seng (Yeo's) and Gardenia Bakeries (KL) Sdn. Bhd. It is hoped that events such as this will garner better public attention on the importance of physically active lifestyle for their overall wellbeing besides inspiring and encouraging the youths to participate more in community-oriented voluntary activities.
To learn more about the Mushroom Cultivation Project, please visit https://www.islamic-relief.org.my/2018/index.php/ways-help/v…