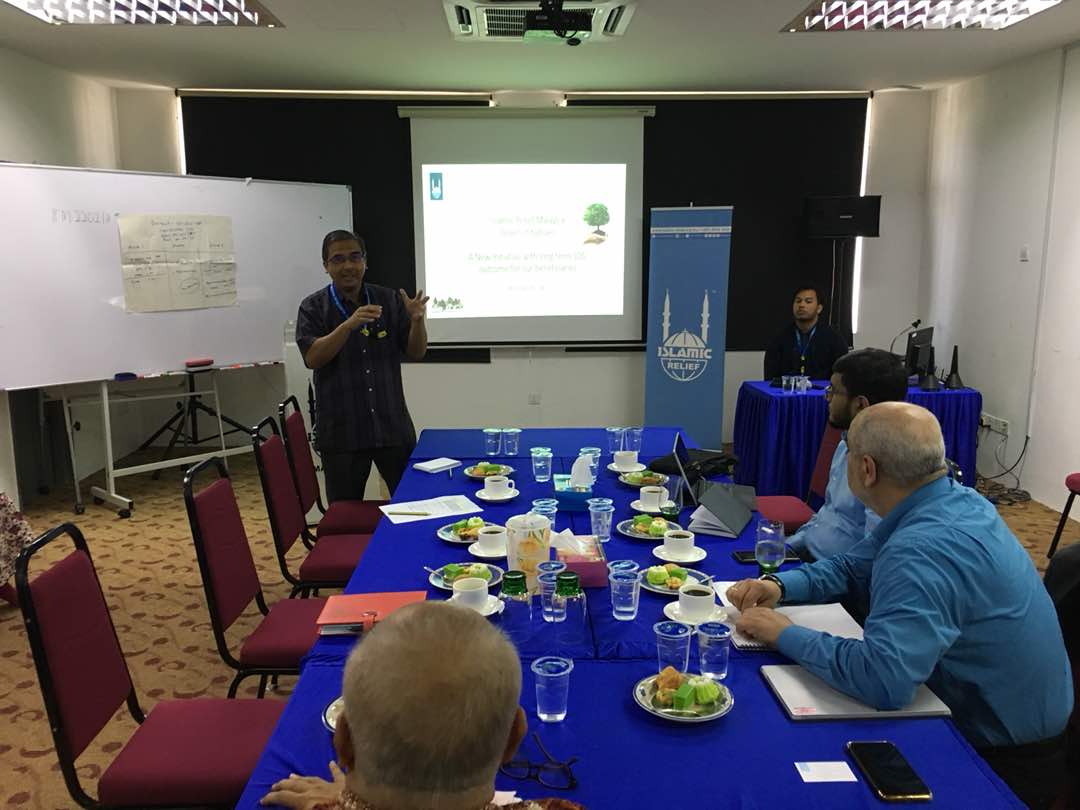 Bangi, 3 May 2018 – Islamic Relief Malaysia (IRM) sets a new direction in history to keep the environment healthy through a new initiative called "Saving the Planet" in Eastern Malaysia and Indonesia.
According to Chairman, Board of Trustee of IRM, Prof. Dr Azni Idris, "We also need to sustain other living things in the Earth such as the forests and trees as they are considered sustainable sources for human-beings."
He continues to explain that through this green initiative, it will be beneficial indirectly to all living things for a long period of time.
"Even we only support a tree, the impact is very huge and can last up to 30 to 40 years. This is what we call long-lasting sustainable reward.
"Through this project, it can also improve the ecosystem and biodiversity of animals," he said in a presentation with delegates of Islamic Relief from the United Kingdom.
He added, the green project can make a change towards the climate across the world as our Earth is now experiencing irregular structures of climatic change as a result of the increasing emission of Carbon Dioxide each year.
Among the components of "Saving the Planet" discussed were to empower local communities to grow and plant trees, to provide sustainable income to local communities by providing jobs, value added local economies, and monitoring activities.
Apart from that, the project will focus on agroforestry-based projects and some groups of people such as indigenous people and asnaf.
Azni believes that IRM takes a great responsibility in safeguarding the well-being of environment and the public should work hand in hand alongside IRM to ensure the success of this project.