IRM To Empower More Entrepreneurs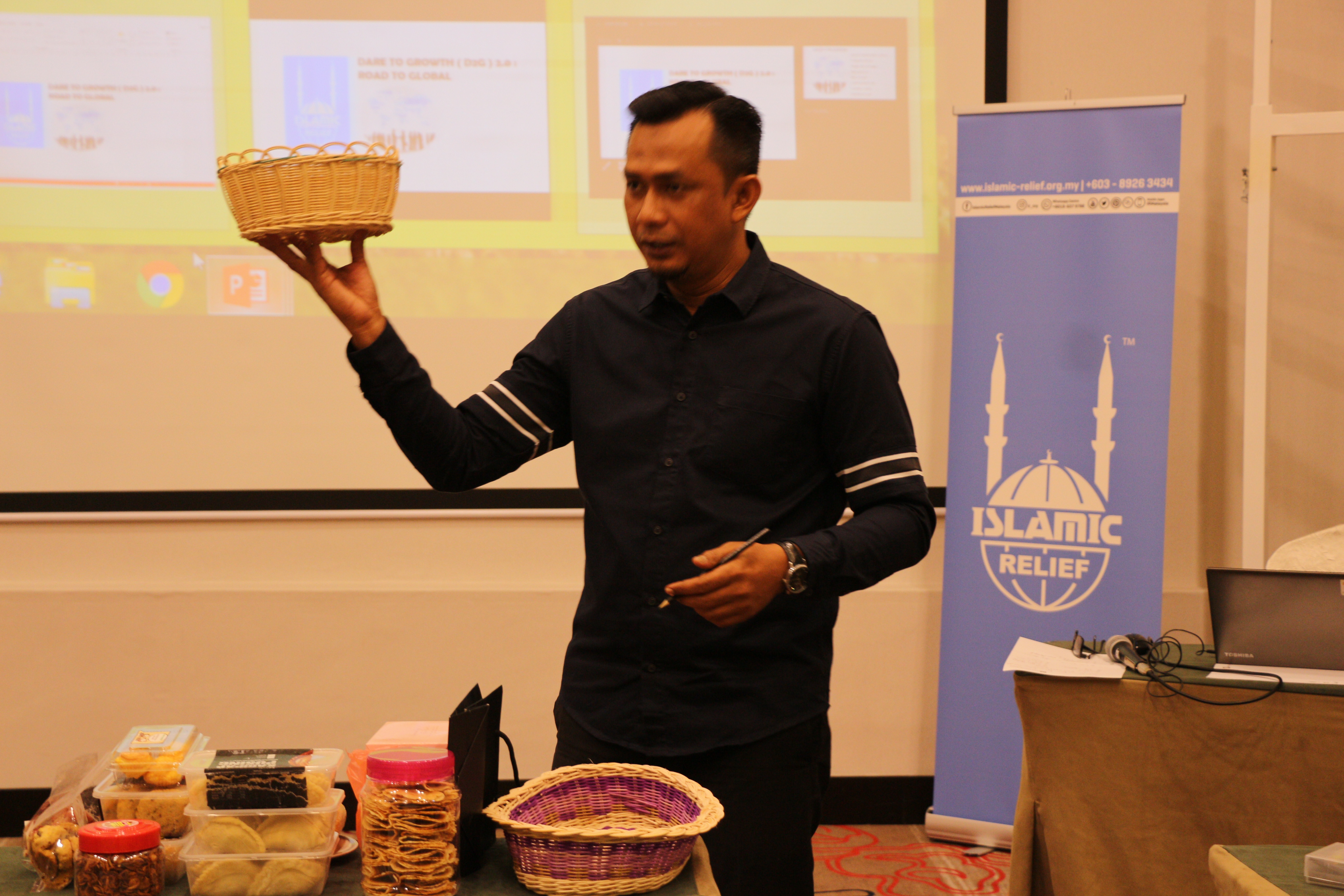 Bangi, 31 Mar 2018 – A total of 15 entrepreneurs will be empowered through a project implemented by Islamic Relief Malaysia (IRM) namely Dare to Growth: Road to Global.
According to IRM Partner Care Division, Kamarul Halim Sakrani, the project holds a primary objective to educate all new entrepreneurs in developing their product across the nation including South East Asia.
"We are also planning to develop a new group of entrepreneurs from the programme we implement to establish quality products as their future assets and we believe they should be retained," he said in his speech.
As in line with the responsibility of IRM as an international humanitarian organisation, Halim further explained that these entrepreneurs will go through a series of practical training courses consisting of business knowledge as a preparation to become a competitive global entrepreneur.
Besides, IRM will also allocate a few slots for business assistance to support as well as improve their entrepreneurial competency so the current standard requirements are met.
As a record, selected entrepreneurs who joined the programme are those beneficiaries including asnaf whom IRM had helped previously in terms of their sustainability to own a business while increasing their household income.
One of the beneficiaries, Dery Suwanda Yondiswan said, "Islamic Relief has offered help in terms of business preparation and personality enhancement and now I own three branches of my business in the heart of Kuala Lumpur."
Suwanda also hopes the programme implemented by IRM can be a major solution for those in need to sustain their life in the long run.