Improving lives in Myanmar through the LIFE project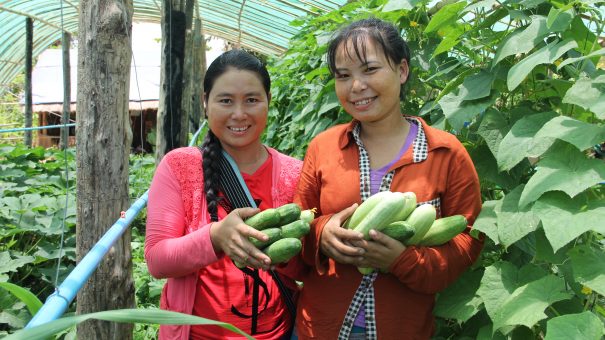 Islamic Relief is working to improve the lives of internally-displaced families, returnees and host communities in the remote town of Myawaddy in Kayin State, Myanmar.
The border town of Myawaddy has had a long history of conflict, one that resulted in a dwindling population that fled the area in search of safety. Only recently these families felt that they could return home. In fact, Myawaddy is now a haven for people escaping violence in other parts of the country. With no real job prospects available, many of these internally-displaced families and returnees have resorted to living off the land.
Women cultivating fruit and vegetables as part of the LIFE project in Myanmar.
Myawaddy's isolation and lack of advances in agricultural technology means that 80% of returnee households still live on less than $20 per month, with inadequate access to food.
The Livelihood Improvement for Family Empowerment (LIFE) project is designed to address the food insecurity needs of 350 internally-displaced families, returnees and host communities. Focusing on developing their knowledge and skills on appropriate and sustainable agriculture systems, the project seeks to introduce gardens through the 'food always in the home' (FAITH) model.
By implementing the FAITH gardening system, which is a rotation scheme through which vegetables and semi-permanent crops grow year round, families can rely on the produce they grow in their own gardens as a source of income and sustenance.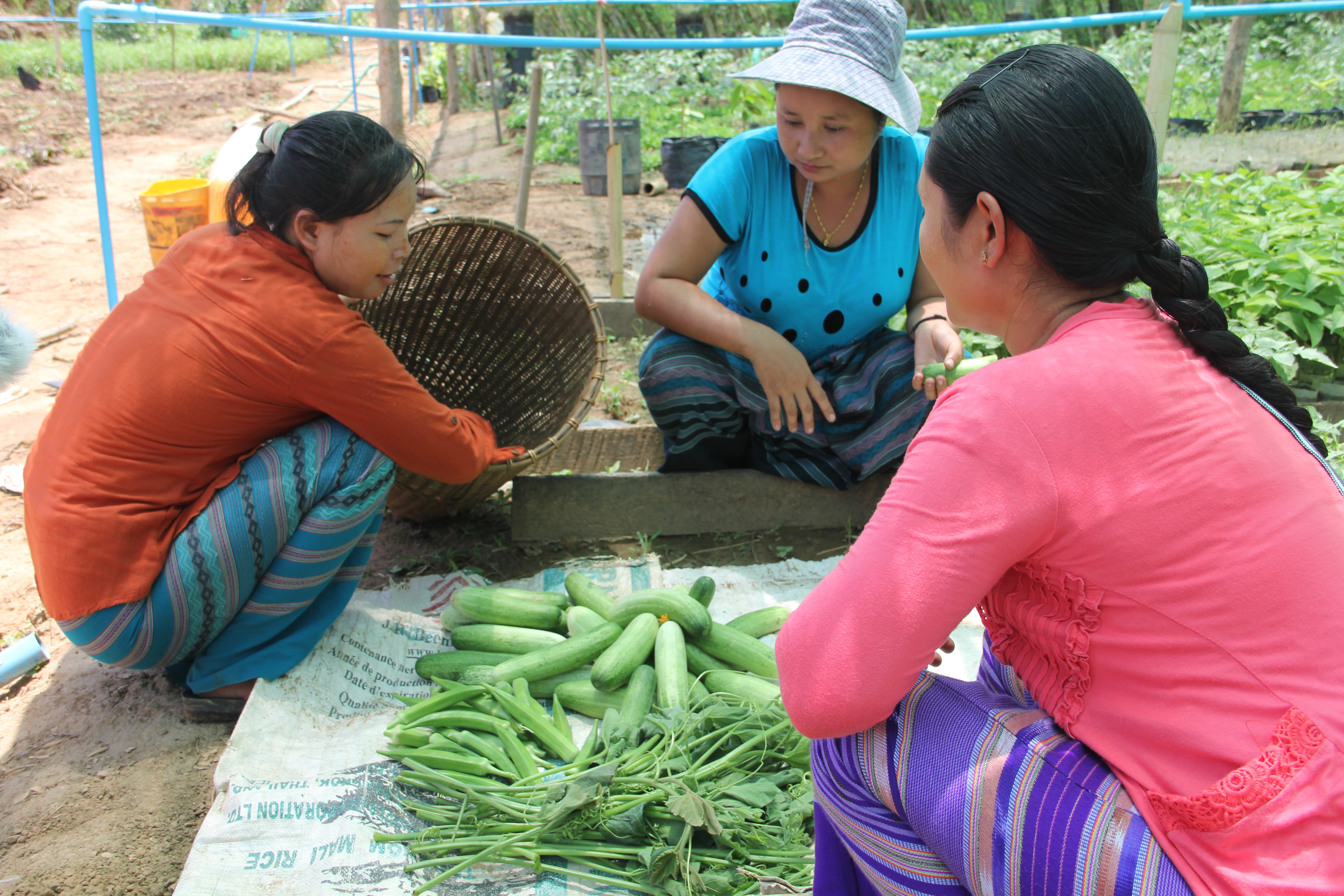 Women cultivating fruit and vegetables as part of the LIFE project in Myanmar.
With limited amount of arable land available, a humid climate that sees little rain, and an existing population already occupying what land is free, the majority of returnees practice shifting cultivation. By clearing forests on mountains they are able to cultivate upland rice, maize, groundnuts, beans and vegetables. Now, thanks to the LIFE programme, each of the 350 families has a FAITH-based garden that they can call their own; and to further improve agricultural practices within the community, one person within the village has been trained to manage the project and offer advice and guidance to others.
The LIFE project has:
Encouraged effective agriculture techniques

Encouraged the cultivation of alternative crops through the FAITH model

Encouraged the establishment of perennial tree plantations to ensure long-term sustainability (mangoes, rambutans, pears, peppers, dragon fruit and coffee)

Introduced Sloping Agriculture Land Technology (SALT) in order to preserve forests and the environment
Islamic Relief has been delivering humanitarian aid and implementing livelihood projects in Myanmar since 2008.