Heavy monsoon rains have triggered widespread floods in Bangladesh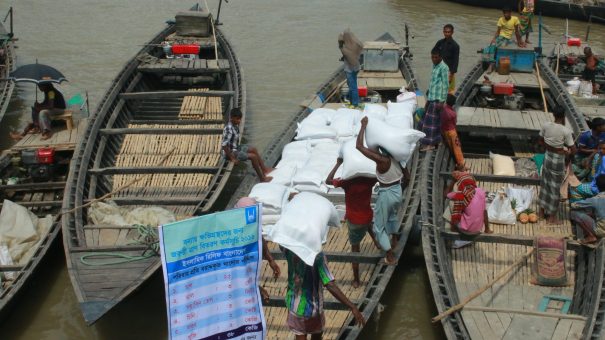 As of 3 August 2016, 3.2 million people across 16 districts have been affected by widespread flooding, with 42 deaths already confirmed.
Increasing river levels have forced thousands from their homes, with more than 250,000 houses destroyed or damaged by floods, landslides and river bank erosion. Only 7,400 people have managed to find refuge in 69 flood shelters across the country, and close to 300,000 people remain stranded in Shariatpur and Faridpur districts.
This year, countries in South Asia witnessed severe rains during the annual monsoon season, including in India and Nepal. The floods in Bangladesh, which began in July, are the result of heavy rain in the north of the country, with rainfall 13% higher than the previous year. Overflowing rivers have ruined infrastructure, and roads and railway networks have been disrupted. For families forced to live out in the open, the floodwater brings with it the threat of waterborne diseases. An initial assessment has concluded that there is urgent need for shelter, clean water, food, medicine and fuel.
With an existing presence in major cities across Bangladesh, the Islamic Relief team is already on the ground delivering aid to some of the worst affected areas, including Jamalpur and Kurigram. The first phase of assistance aims at reaching over 12,000 beneficiaries, offering security through emergency food packs that contain rice, lentils, cooking oil, sugar and salt. The next stage will include the distribution of more food packs, as well as hygiene kits.
With rains set to continue, the situation in Bangladesh is deteriorating on a daily basis.
Islamic Relief has been providing humanitarian aid and implementing development projects in Bangladesh since 1991.