200 Flood-Affected Families in Sabah Receive Food Packs and Health Kits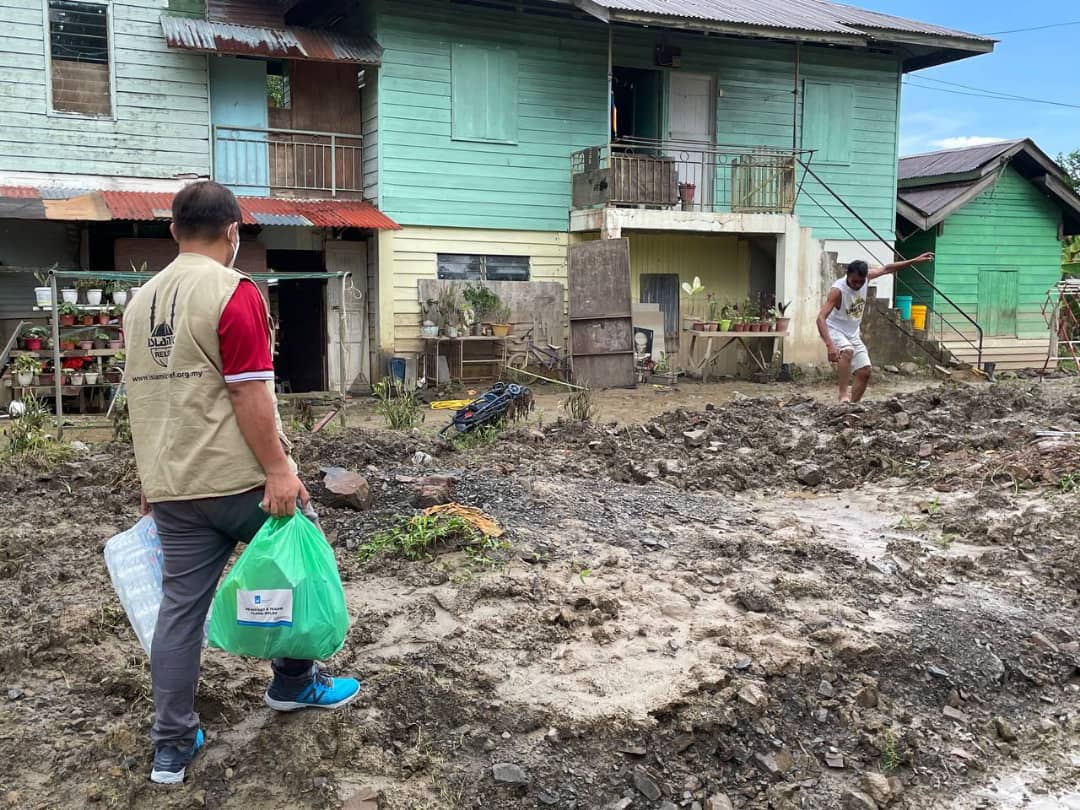 Sabah, 14 June 2021 – A total of 200 families affected by the floods in Kampung Bekalau, Takuli, Kebatu in Beaufort, and Kampung Batu-Batu, Tenom have received donations of food packs, mineral water, and health kits including face masks and hand sanitizers.
The floods were caused by the release of water from the Pangi Hydro Dam and the continuous rainfall.
Assistance is distributed periodically for three days in collaboration with the Malaysian Civil Defense Department (JPAM), the Malaysian Relief Agency (MRA), and the Village Security Development Committee (JPKK).
"This disaster really a challenge. Not only are we facing floods, but the piped water supply system is also cut off. I don't even know how we're going to clean the house after this.
"Fortunately, Islamic Relief Malaysia came to send mineral water supplies. Let us children save a supply of water to drink," said one of the beneficiaries.
Although they have all started returning to their homes, the cleaning work is still interrupted.
"Most of the affected residents we met complained of still not being able to clean their houses and had to wait for the rain to collect water," said Fathi Ridhwan Saidin, Senior Officer, Islamic Relief Malaysia Programme Division.
Let's pray that they all continue to keep going to face this situation and be protected from the Covid-19 epidemic that is still spreading in our country.