Thousands of people in Somaliland lost their assets and livelihoods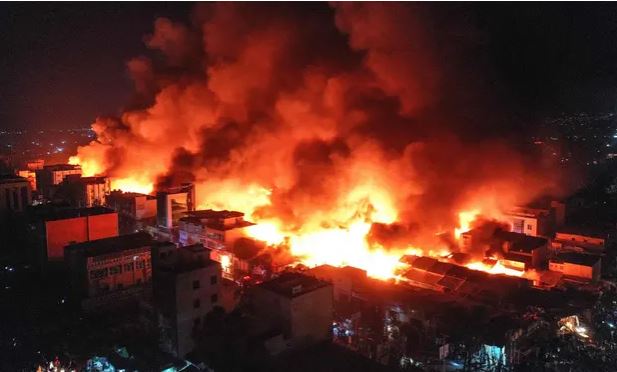 SOMALILAND, April 14th, 2022 – Over 28 people were reported injured and hundreds of shops and stalls in the central market of Somaliland were destroyed in a huge fire incident on April 1.
The fire started in Waheen market in Hargeisa on Friday night and continued until the next day due to constraints faced by the firefighters to access the market road which is so crowded.
The cause of the blaze is still unknown, and no casualties have been reported.
Thousands of people have lost their property and livelihood.
The incident has caused a huge loss because 40 to 50 percent of the city's economic resources depend on the market business.
An estimated cost of damage including buildings, business assets, and other properties could run into billions of USD. President of Somaliland, Muse Bihi Abdi announced, that the government would allocate 1 million dollars to help those affected.
Islamic Relief Somalia is conducting an assessment to identify the possible intervention that can be channelled such as providing microfinance grants to tenants in the Waheen market and assisting local authorities to rebuild the central market.