Islamic Relief proactively delivering assistance in Afghanistan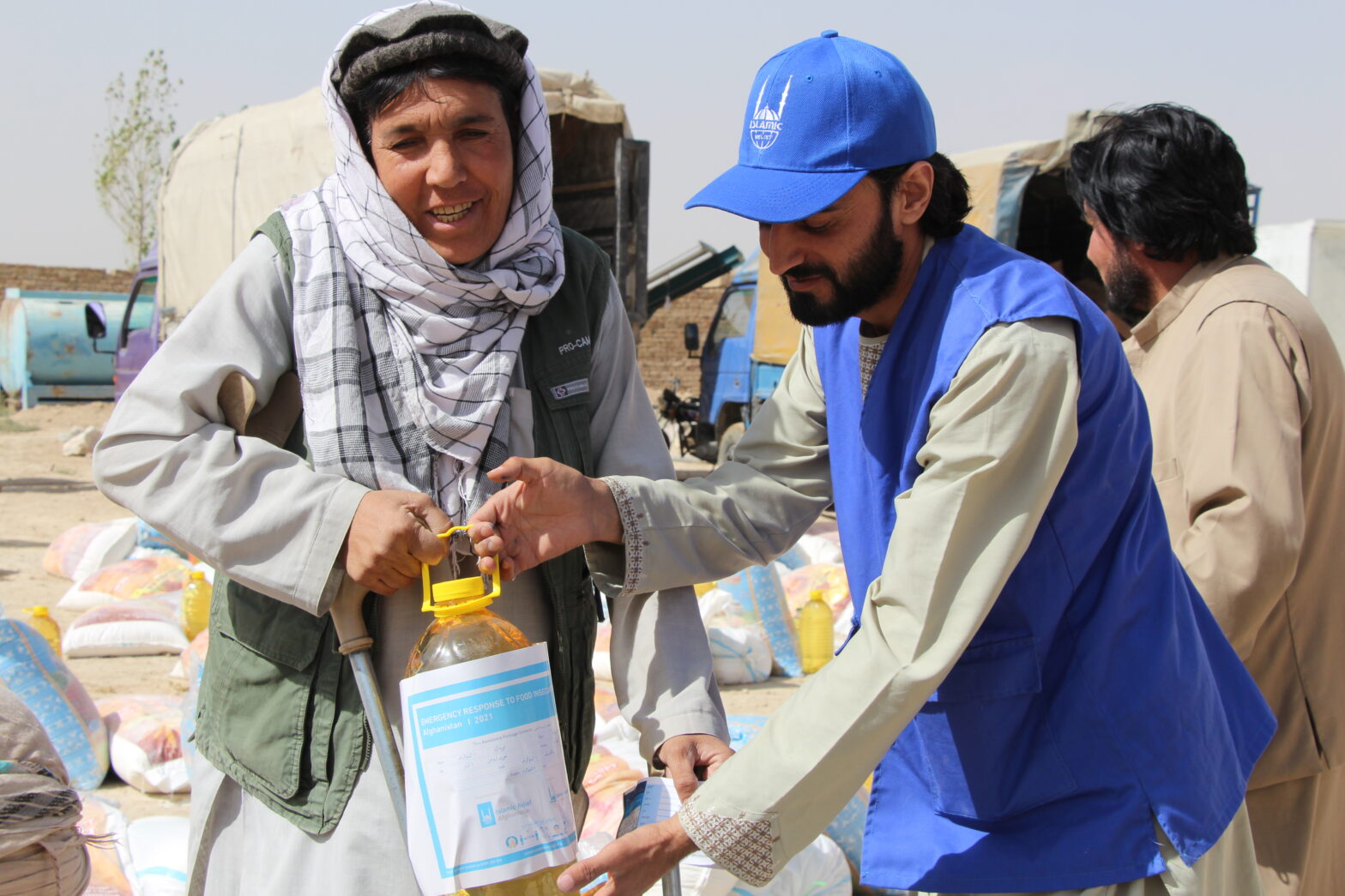 AFGHANISTAN, April 15th, 2022 – An estimated 97 percent of Afghanistan's population will be pushed into extreme poverty by the end of June, meanwhile, 95 percent of Afghans are facing a worsening threat of hunger due to food shortages according to the World Food Program (WFP) report.
Thus, Islamic Relief continues to proactively deliver assistance to the Afghan people in collaboration with other non-governmental organizations (NGOs) such as the United Nations Office for the Coordination of Humanitarian Affairs (UNOCHA), the United Nations Development Program (UNDP), Christian Aid, and Disaster Emergency Committee (DEC).
Since August 2021, Islamic Relief has distributed 29,366 food packs to Afghans in Kabul, Kapisa, Herat, Kandahar, Nangarhar, Balkh, and Bamyan.
The other assistance which also been delivered were winterization kits, non-food items (NFI), hygiene kits, water storage kits, and agricultural equipment.
Islamic Relief also runs projects in the livelihood sector by providing livestock such as goats to enable those affected in Nangarhar to generate their income as an intervention response.
In addition, Islamic Relief has provided healthcare provisions to 30,750 patients, distributed 385 newborn baby kits, and 1,397 Covid-19 infection prevention kits, and also provided psychosocial support to 930 people in Afghanistan.