School Necessities Encourage Pupils To Learn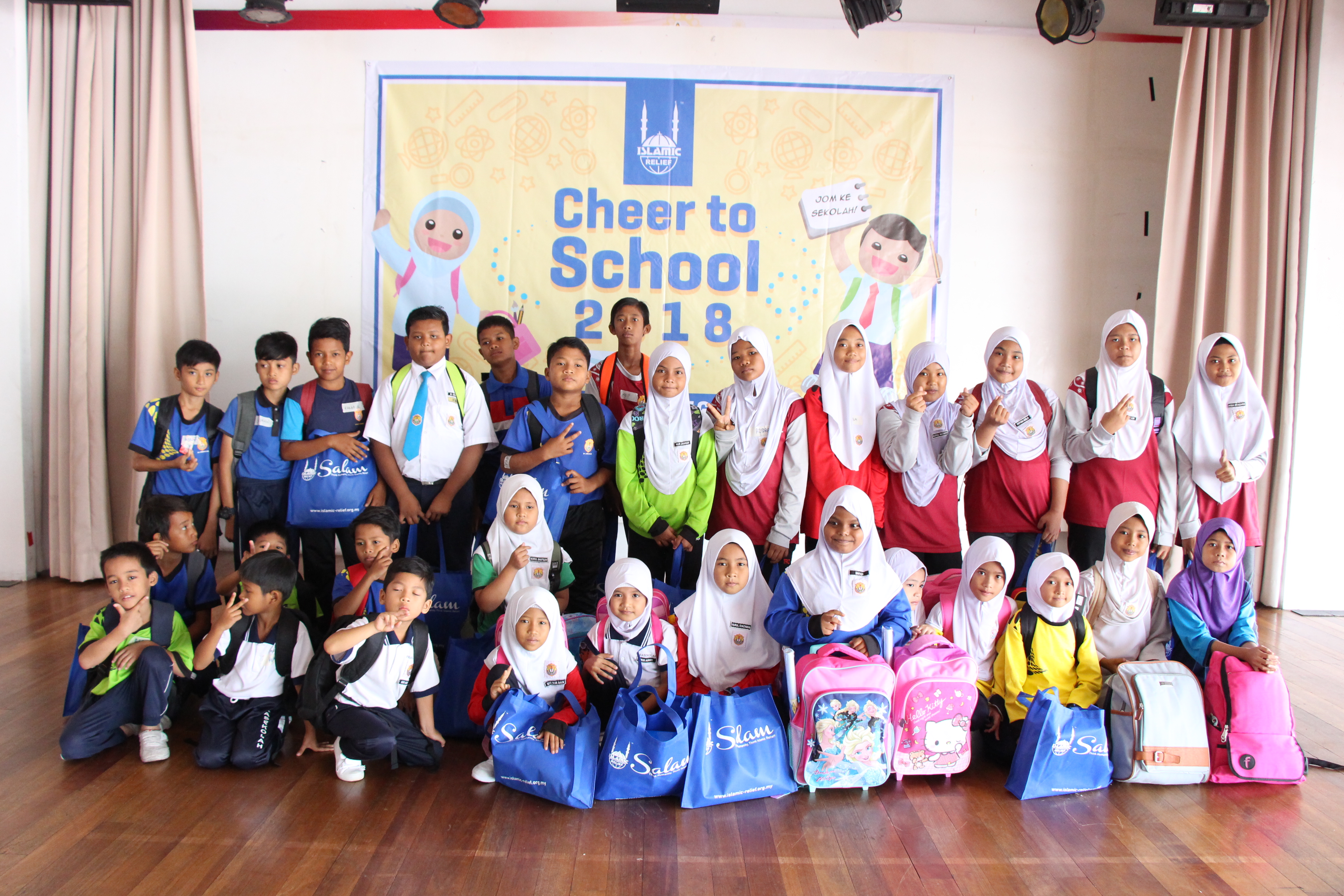 Ayer Keroh, 21 Nov 2018 – 30 students from Sekolah Kebangsaan (SK) Limbongan, Melaka received school necessities through a program, 'Cheer to School' (CTS) organised by Islamic Relief Malaysia (IRM).
The annual programme run by IRM offers full preparations for the students to always feel energetic and motivated to gain more knowledge at school.
An English teacher at SK Limbongan, Norazia Abd Rahman was positive about the programme as it actually helps relieve the burden of parents to buy all school necessities.
"Such development programme should be further continued so as to share our rizqi, happiness, and also ensure the responsibilities instructed by Allah SWT are done aptly," she said when being interviewed.
One of the beneficiaries, Nurjannah Kathal Maidin was also thankful for the aids given as they will ease her learning process at school.
"Today I received the aids from IRM and it will help me learn more comfortably," said Nurjannah.
Among the school necessities given were a set of school uniform, hijab, a pair of shoes, school bag, socks, and stationeries.