Qurbani: See the difference this special meal makes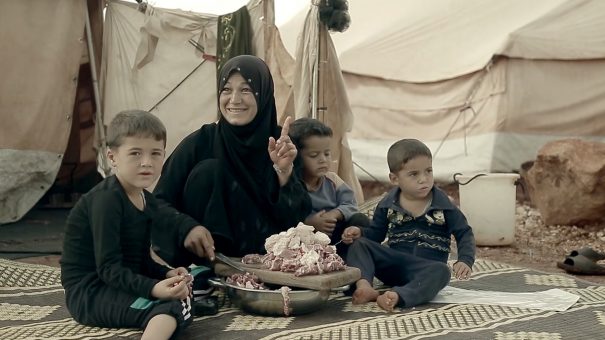 Around the world, Islamic Relief teams are rolling out a distribution mission on a vast scale.
Providing the highest quality Qurbani meat to families living in desperate circumstances, our teams know that for many people, this could be the only taste of meat they get all year.
Em Abdo fled her home in Syria after pulling her little boy from the rubble of the destroyed building and now lives in a camp.
She said: "We now spend our Eid living under the trees… Is this really Eid?!
"Truly, this is not Eid."
This Eid Islamic Relief aims to deliver Qurbani across 29 countries so that Em Abdo, and families like hers, can share a special meal together.
Siham, from Idlib, is in the same situation, struggling to give her children a normal life in the camp.
She says: "I think they haven't tasted meat since last year's Eid.
"It is just not possible to have meat anymore."
Both mothers were among 3.3 million people who benefited from Islamic Relief's Qurbani distributions last year.
This year we hope to reach even more.