Programme "Imarah Masjid" at Kampung Pauh, Terachi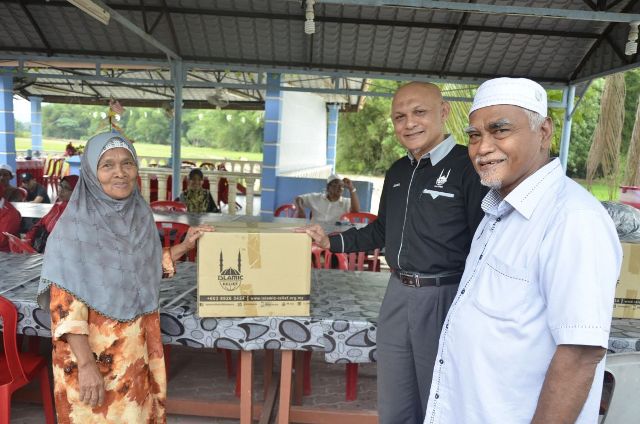 Terachi, Oct. 14th 2016- A declaration ceremony of Undang Luak & Adat Perpatih was held in conjunction with the programme of Imarah Masjid at Kampung Pauh which was taken place for 3 days beginning on 13 – 16 October 2016.
In the ceremony, Islamic Relief Malaysia (IRM) was recognized as the voluntary and non profit organisation that provided assistance to beneficiaries and helps in developing local Terachi communities which placed the nationals ethnic of Rohingya, Rohingya Shelter & Health Education Centre (ROSE).
Among assistance and cooperation given by the IRM to local communities at Terachi:
1.Ramadan Relief Programme 2014
2.Agro project -Rohingya 2014
3.Improvement – Imarah Musolla 2015
4.Guide 6 familiestuni Gift Of Hope 2013-2016
5.150 food packs distributions every years
6.Placement of ROSE, Kg Mampas 2016
7.House construction MBSB 2016
8.Contribution of Hari Raya 2013-2016
Apart from that, there were also activities organised by the government agencies such as talks about health care by the ministry of health, submission of key house contributed by MBSB, distribution of food packs to the beneficiaries and also ROSE site visiting..
Hopefully, IRM committed to help this urban communities for a better development in the future.