Naser Haghamed appointed CEO at Islamic Relief Worldwide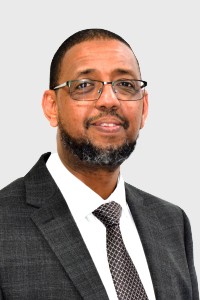 Naser Haghamed replaces Dr Mohamed Ashmawey who left the organisation at the end of 2015 as the new CEO of Islamic Relief Worldwide. One of his first duties in the role will be to represent IRW at the official signing of the Paris Agreement on Climate Change in New York this week, as part of a delegation handing in an Islamic Declaration on Climate Change.
Haghamed has a long history with the Islamic Relief family, working in several positions over the past two decades including IT, Support, International Programmes, Islamic Relief Academy and TIC International – a trading subsidiary of Islamic Relief which encompasses clothes recycling and charity shops.
Naser Haghamed
Commenting on his appointment Haghamed said:
"It is humbling to be appointed as CEO of Islamic Relief Worldwide and given the opportunity to continue serving the millions of people this organisation supports around the world. Gender justice, climate change and reducing the risk from disaster are areas where I believe we can make great strides and impact. I especially look forward to continuing our different relationships with the UK department (DFID), UN, EU and others as we continue to work on the important issues of our time, such as supporting the victims of the Syrian crisis and humanitarian reform."
Monday 18 April 2016
Source : http://www.islamic-relief.org/naser-haghamed-appoi…