MyA, IR Malaysia, and MRA provide assistance to the rural residents of Sabah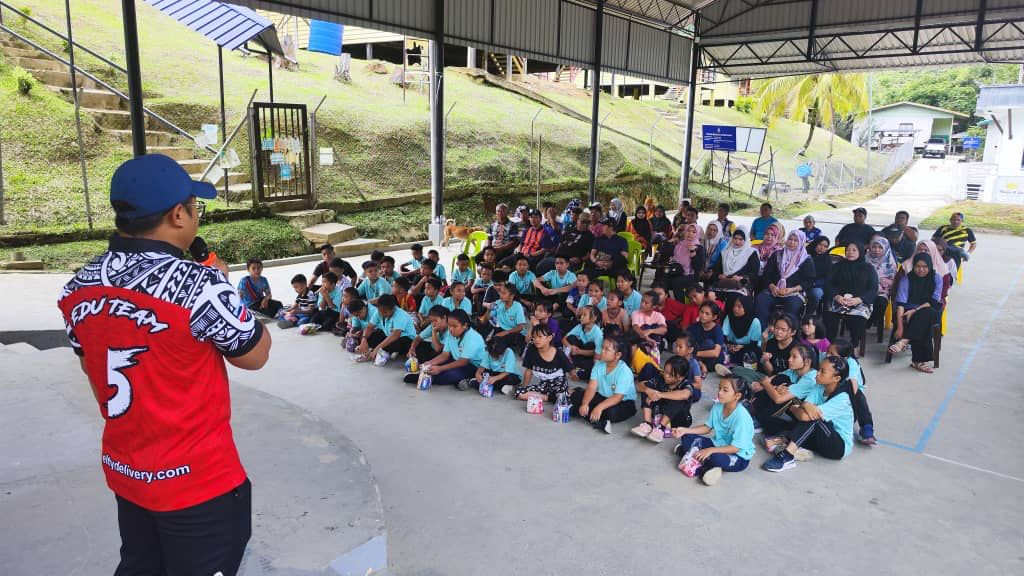 PENSIANGAN, June 15, 2023 – A total of 32 volunteers from Pertubuhan MyAmal Sabah (MyA), Islamic Relief Malaysia (IR Malaysia), and Malaysian Relief Agency (MRA) have participated in a program called 'Ziarah Pagalungan' to visit and provide assistance to the rural community in Sabah.
The program held from June 10 to 11, 2023, received positive and encouraging feedback from the residents of the village in the Pagalungan District, which is located near the Malaysia-Indonesia border.
According to Fathi Ridhwan bin Saidin, Senior Officer of the Program Division at IR Malaysia, the purpose of the program was to provide assistance to the residents and students of SK Lolongon through the distribution of aids and psychosocial activities.
"We are delighted to collaborate with MyA and MRA in the 'Ziarah Pagalungan' program. Previously, IR Malaysia has visited this several times to deliver aid such as Ramadan food packs and Cheer to School educational essentials.
"Due to the remote location, the residents face difficulties to gain basic food supplies. They have to spend high costs just to travel to the town to get the supplies. Therefore, IR Malaysia selected this area as a distribution location to alleviate the burden of the residents here," explained Fathi.
Among the activities conducted in the program were youth sports, children's games, motivational sessions, Maghrib and Subuh tazkeerah, as well as dental health talks. Additionally, the volunteers also distributed 50 food packs and 90 hygiene kits to the right holders.
Fathi added that the program left a profound impact not only on the residents and students but also on every volunteer.
"To reach the district, the volunteers had to endure a seven-hour journey from Kota Kinabalu, using both land and river routes. This required a great deal of physical and mental strength.
"Most of these volunteers had never set foot in a remote area before. Therefore, this visit provided them with a new and valuable experience as they were able to witness first-hand the environment and difficulties experienced by the residents," Fathi further elaborated.
The villagers expressed their gratitude and heartfelt thanks to all those present for the assistance and activities carried out.
Support our projects through mySedekah now!