Mulu's Resilience: A Refugee's Journey of Hope and Strength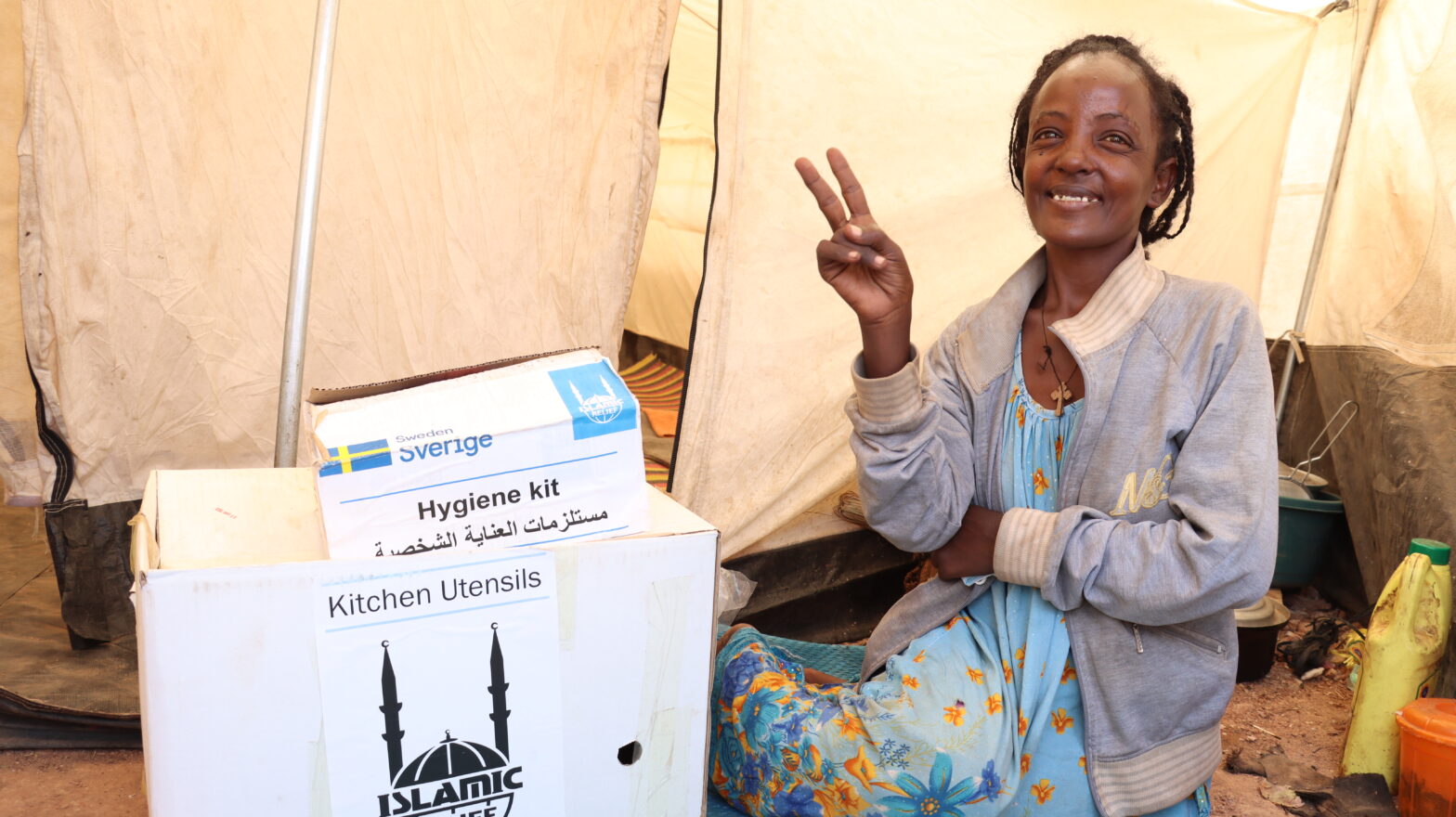 Mulu's Resilience: A Refugee's Journey of Hope and Strength
As the world joins together to commemorate World Refugee Day, it is crucial to shed light on the experiences of those who have been displaced by conflict and turmoil. In this article, we share the inspiring story of Mulu, a resilient 30-year-old woman from Abderafi, Ethiopia. Her life has been marred by violence and loss, but through her unwavering strength, she offers a glimpse into the hardships faced by refugees and the hope that can emerge from their stories.
A Life Shattered by Conflict
30-year-old Mulu vividly remembers the life she once had in her hometown, Abderafi, Ethiopia. It was a life full of simple pleasures and hard work, but all that changed in an instant when conflict broke out.
"Back home, I saw things no one should ever witness: bombs exploding, people dying, friends and a family torn apart," says Mulu, her voice wavering as she recalls the traumatic events. "It was unimaginably hard."
Mulu's husband, a soldier, did his best to protect her. Despite the danger, they made the difficult decision to flee together. Their journey was fraught with danger. "Soldiers held a knife to my husband. We witnessed his friends being killed in front of us. The horror was beyond anything you can imagine," she shares.
Resilience in the Face of Loss
Living now in a refugee camp, Mulu is adapting to a life she never imagined. Along with her husband, she has taken a 16-year-old orphan under her wing. " Life in the camp is tolerable but leaving my family behind… that's something I struggle with daily," she confesses. "Even though I am disabled and face my own set of challenges, my heart and thoughts are with them."
The tragic separation from her family occurred when bombs began raining down on her village. "Everyone ran in separate directions… that's when we got lost. My father, a soldier, didn't make it. I am not sure where my mother and siblings are. The uncertainty keeps me awake at night."
In the face of these daunting challenges, Mulu has shown remarkable resilience. But her disability adds an extra layer of complexity to her daily life in the camp. She is unable to walk long distances and falls frequently, making the use of shared facilities such as latrines incredibly difficult.
Unmet Needs and Global Crisis
Despite the overwhelming adversity, Mulu speaks with gratitude of Islamic Relief's assistance, especially their door-to-door delivery services. These services have been a lifeline, allowing her to avoid difficult and potentially dangerous trips for essentials. "Islamic Relief Ethiopia has been an absolute blessing. They've provided cooking pots, utensils, a boiler, plates, and hygiene kits. But I still need clothes, a mobile phone to reconnect with my family, a flashlight for moving at night, and a more comfortable sleeping mat given my condition," she says.
Mulu's story echoes the reality of refugees worldwide. The UN Refugee Agency reports a staggering 68.5 million individuals have been displaced, nearly 25.4 million of them are refugees. Displacement, often triggered by conflict and climate change, predominantly affects developing nations, stretching their resources thin and intensifying vulnerabilities.
Aman Soufi, Islamic Relief's Humanitarian Advisor, emphasises, "On World Refugee Day, we are reminded of the harsh conditions faced by millions of displaced individuals. Many lack basic necessities, such as shelter, healthcare, education, and means of livelihood."
"Mulu's narrative underscores this harrowing reality. It highlights the injustice that prevents refugees from living with dignity. This is a humanitarian crisis that demands attention and action, particularly from wealthier nations."
Islamic Relief's approach extends beyond meeting immediate needs; it also focuses on advocating for sustainable peace and security. The organisation is committed to addressing the underlying issues causing displacement, including conflict prevention and peacebuilding.
As we stand in unity #withrefugees, Islamic Relief continues its efforts to aid refugees like Mulu. We provide essential aid while fostering resilience and social cohesion. However, more must be done. We invite you to join our efforts in enabling refugees like Mulu to lead dignified lives. You can make a difference by signing and sharing the #withrefugees petition and donating to Islamic Relief.