"Islamic Relief saved the lives of many people in Syria, including our son.."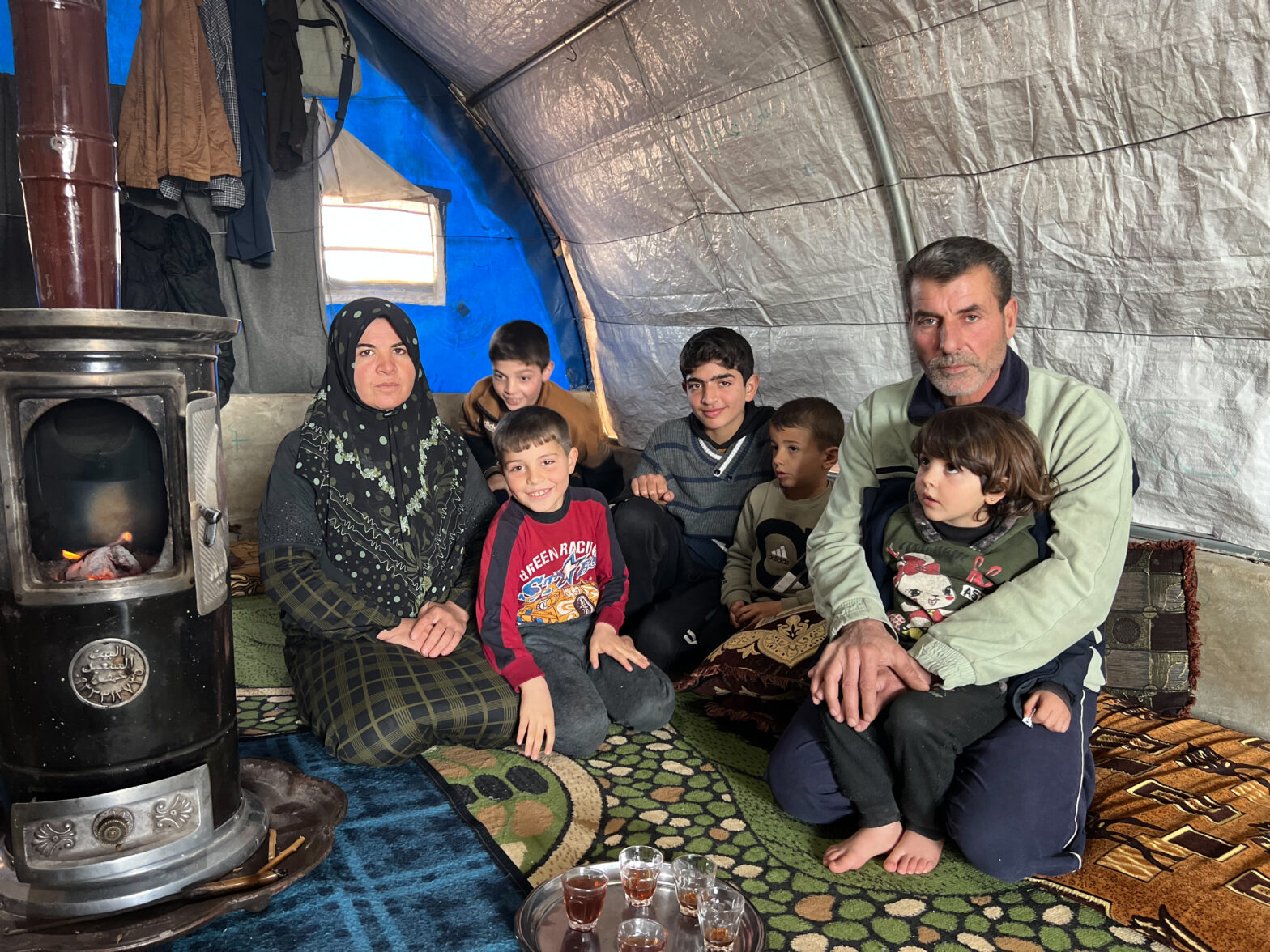 As the Syria crisis enters its 12th year, the plight of the Syrian people continues to worsen.
Previously described as the "worst man-made disaster the world has seen since World War II," by then United Nations High Commissioner for Human Rights, Zeid Ra'ad Al Hussein, the crisis has devastated the people of Syria.
The crisis has forced an unprecedented number of people to flee their homes in what has become the largest displacement crisis in the world. Nearly 5.6 million registered refugees – including more than 2.6 million children – now live in Egypt, Iraq, Lebanon and Türkiye.
Meanwhile 1.3 million Syrians are seeking safety in Jordan, including Osama, who is from Homs in Western Syria.
Part of a big family
Osama was living as part of a large family unit with his 8 brothers and 3 sisters. But when the crisis began, the close knit-family were ripped apart as they fled the country.
"You lose everyone – not losing them to death, [but because] we were all displaced." Osama tells us. "I do not wish for any other country go through harm [like that in Syria], because its people go through difficult days."
Osama initially struggled with life in Jordan.
"We went through a cold winter with heavy rain, and strong winds. As I am a person with a disability, going through those phases was very hard on me, but I had it in me to make it."
It also took Osama time to get to grips with the differences in the language between Syria and Jordan, but through patience and hard work he was able to settle in Al-Karak and pursue his passions.
Inspiring others with disabilities
Since an early age, Osama's passion in life has been acting:
"Acting is my passion and my hobby; you will always see me in theatre where I have volunteered alongside humanitarian organisations. When others notice my work coming from someone with a disability, someone who is working, directing, and writing a professional way with a meaningful message to spread, they eventually fall in love with my work. My goal is to give motivate and inspire others with disabilities."
To fund his passion, Osama took a job working in a shoe shop but still life in Jordan is tough. Sometimes he struggles to afford rent and medication, often Osama is forced to sell items on the street to be able to afford the basics.
During this time, Osama also got married. He now has 2 children, with another on the way.
"I will do anything in my power just to make my family happy, to have a normal life like everyone else and to take them away from all the destruction that I have experienced."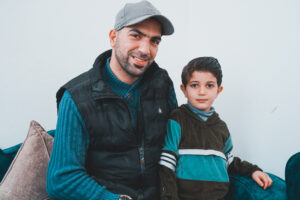 Due to the spiralling costs of education for his children, Osama needed more help and thankfully, a friend passed along details of the work Islamic Relief is doing to support refugees in Jordan.
Much needed support
Osama had the idea of setting up a home appliance store, where he could sell household items like teacups, plates, trays and cutlery.
After filling out an application form and attending an interview, Osama was accepted into the 'Enhancing Access to Economic Empowerment and Livelihoods Opportunities for Women and Youth' programme.
"Directly after the interview they called me and asked me to come for training, can you imagine that? They care about people.
"Islamic Relief train you on how to build your project. We took a course delivered by very intelligent people and we received funding for the project itself, after my work plan was approved. We held a completion ceremony where we received certificates for completing Talal Abu Ghazalieh's Training Academy."
After completing his training and receiving funding from Islamic Relief, Osama opened the 'Rose for Home Appliances' store, named after his sister, "Although she's far away from me now, my sister is so dear to my heart.
"In the end, I want to thank Islamic Relief from the bottom of my heart. My wish is that Islamic Relief never stops supporting people – not just for me, but some people are still in need for support and help."
Islamic Relief remains a lifeline to vulnerable people as Syria marks 12 long, terrible years of crisis. With your support, Islamic Relief will continue our vital work: donate to our Save Syria now.