Madaya siege: It's more than just one town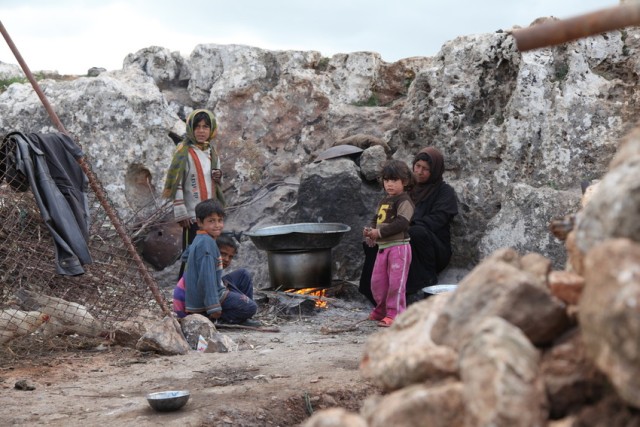 " Islamic Relief calls for action for besieged areas of Syria "
Statement: 8 January 2016.
Islamic Relief is grievously concerned about the situation reported in the town of Madaya, in Syria, where the population is under siege and facing mass starvation. Tragically, this is not an isolated case. UN OCHA has reported that an estimated 13.5 million Syrians are in need of humanitarian help, including 4.49 million who are in hard-to-reach or besieged locations. The international community is particularly concerned about the suffering of 360,000 people living in 15 besieged areas, including Madaya, in the south of the country, where an estimated 42,000 people are trapped.
Islamic Relief is currently working in the north and south of the country as well as rural Damascus, where millions of people are reliant on humanitarian food packs. Without them, they would have no access to food. International humanitarian law prohibits the targeting of civilians, and the starvation of civilians as a tactic of war. Islamic Relief is calling for unfettered access of the international humanitarian community to Syrians who are desperate for food. We urge the international community to negotiate safe delivery of food, medicine, water and care as a matter of urgency, so desperate hunger and suffering can be alleviated.
Source from:- Islamic Relief Worldwide