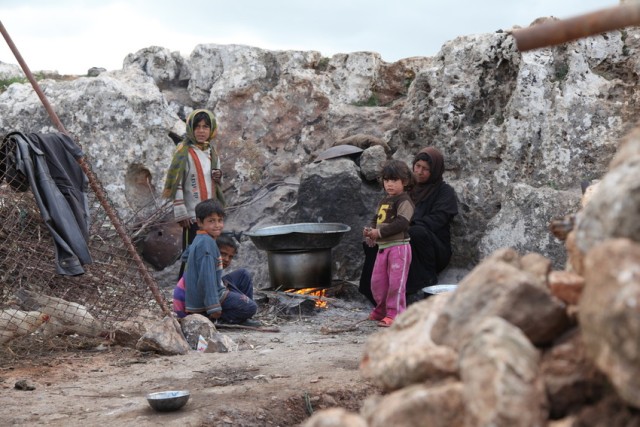 Islamic Relief welcomes the decision by the Syrian Government to allow some aid into the besieged town of Madaya. We have committed funds to a local partner that has the means to procure food from local suppliers inside Madaya and will start distributing food to people in need.
However, without immediate, unimpeded and extended humanitarian access, more people are at risk of dying. One-off aid deliveries are not sufficient when there is a clear lack of food, medicine and essential items required to keep warm as temperatures plummet and winter sets in.
The 42,000 people that remain in Madaya are at significant risk, and the UN has received reports of people dying from starvation or being killed while trying to leave.
On 5 January 2016, a 53-year-old man reportedly died of starvation while his family of five continues to suffer from severe malnutrition. (UNOCHA)
This severe food shortage has led to a surge in prices for basic goods such as rice, sugar and baby formula. The cost of 900g of powdered formula for babies has reached over USD290. Desperation to overcome extreme hunger has forced some people to eat cat or dog meat, or leaves from trees.
Of the 4.5 million people in Syria living in hard-to-reach areas, 400,000 are besieged in 15 locations and do not have access to essential life-saving aid they urgently need. Since July 2015, only one limited aid convoy has reached the people in Madaya.
The ongoing conflict continues to hamper the humanitarian response, and freedom of movement is restricted. With this in mind, Islamic Relief calls for an immediate end to the siege of Madaya and other besieged areas across Syria, so that food, medicine and other essential aid can be provided when required without delay.