Latest Updates | Dana Wakaf Air Somalia (DWAS)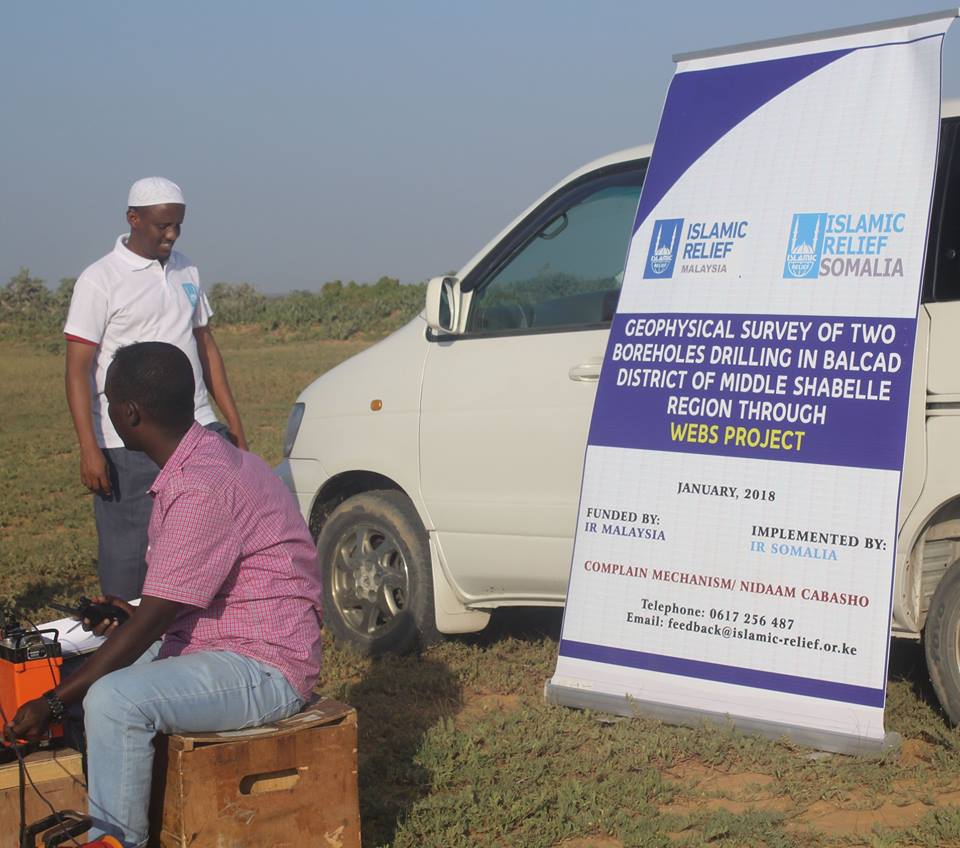 Islamic Relief Somalia conducts geophysical survey of two boreholes drilling in #Balcad Middle Shabelle region. This is part of our projects we support to the vulnerable Somalis. This project was funded by Islamic Relief Malaysia.
Thank you Malaysian donors & others for making this happen.
Source: Islamic Relief Somalia