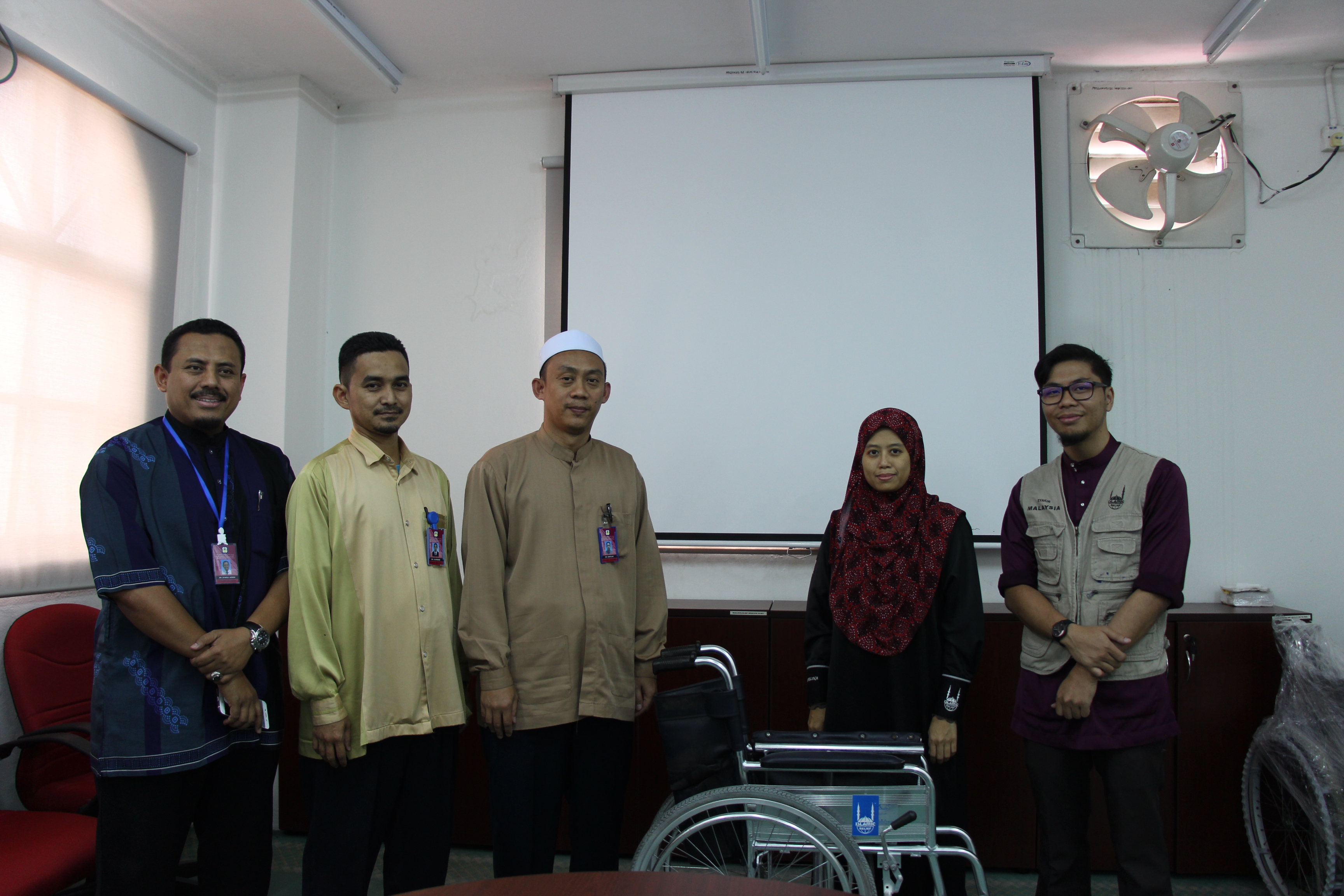 Bangi, 5 Oct 2018 – Islamic Relief Malaysia (IRM) is committed to uplift the community of the disabled (OKU) by contributing wheelchairs to Kolej Universiti Islam Selangor (KUIS).
Special Officer of Student Development and Alumni Affairs, Dr. Syarbaini Ahmad stated that the approach is a baby step towards creating an OKU friendly environment.
"Actually this approach is a good initiative from IRM because we are going to work on having a campus that is OKU friendly.
"The concept is that we want more involvements from outside party such as IRM to work together in accomplishing our effort to uplift the community of OKU," he said in a speech.
He was also positive with the contribution and believed it would benefit for both parties KUIS and IRM.
In the event, two units of wheelchair were distributed by Director of Domestic Programme of IRM, Sharlina Adnan for OKU prayers at Al-Azhar Mosque, KUIS.