IRM Helps Beneficiaries of Gift Of Hope (GOH)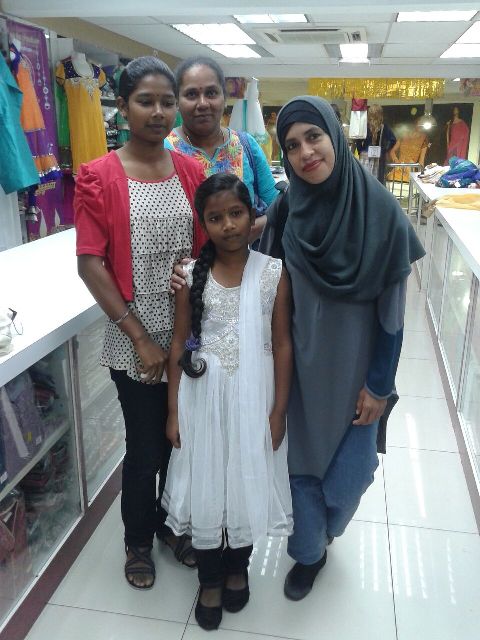 BRICKFIELDS, 22 Okt. 2016– Islamic Relief Malaysia (IRM) recently helped two Indians under project Gift of Hope (GOH). The focus of assistances at this time was buying new clothes, home furnishings and a gotong-royong to cleans the beneficiary house.
GOH includes 4 main sectors such as education, health, shelter and sustainable livelihood. In 2015, a total of 57 families has been assisted in the project. Under this project, each selected families will received assistance every month for a year according to their need.
In a joint program with the beneficiaries, a total of 12 staffs and volunteers were involved to helps them. The two families were from PPR Lembah Subang and Hulu Langat was brought to the Little India, a popular shopping centre to buy clothes.
After that, family from Lembah Subang was brought to bought basic electrical appliances such as refrigerator, washing machine and others before returning home to cleaning the house. On that day, they also received monthly food packs.
The second family of Hulu Langat was brought to bought a closet after each of the family members received new clothes. This GOH family received helps in sectors of shelter and education. Previously, IRM helps to repaired the damaged roofs of their homes and also one of the family member whose going for his SPM examination was going to get monthly tuition fees sponsorship from IRM
People who want to contribute to Project GOH can forward to fund mySEDEKAH. Visit www.islamic-relief.org.my for more information.