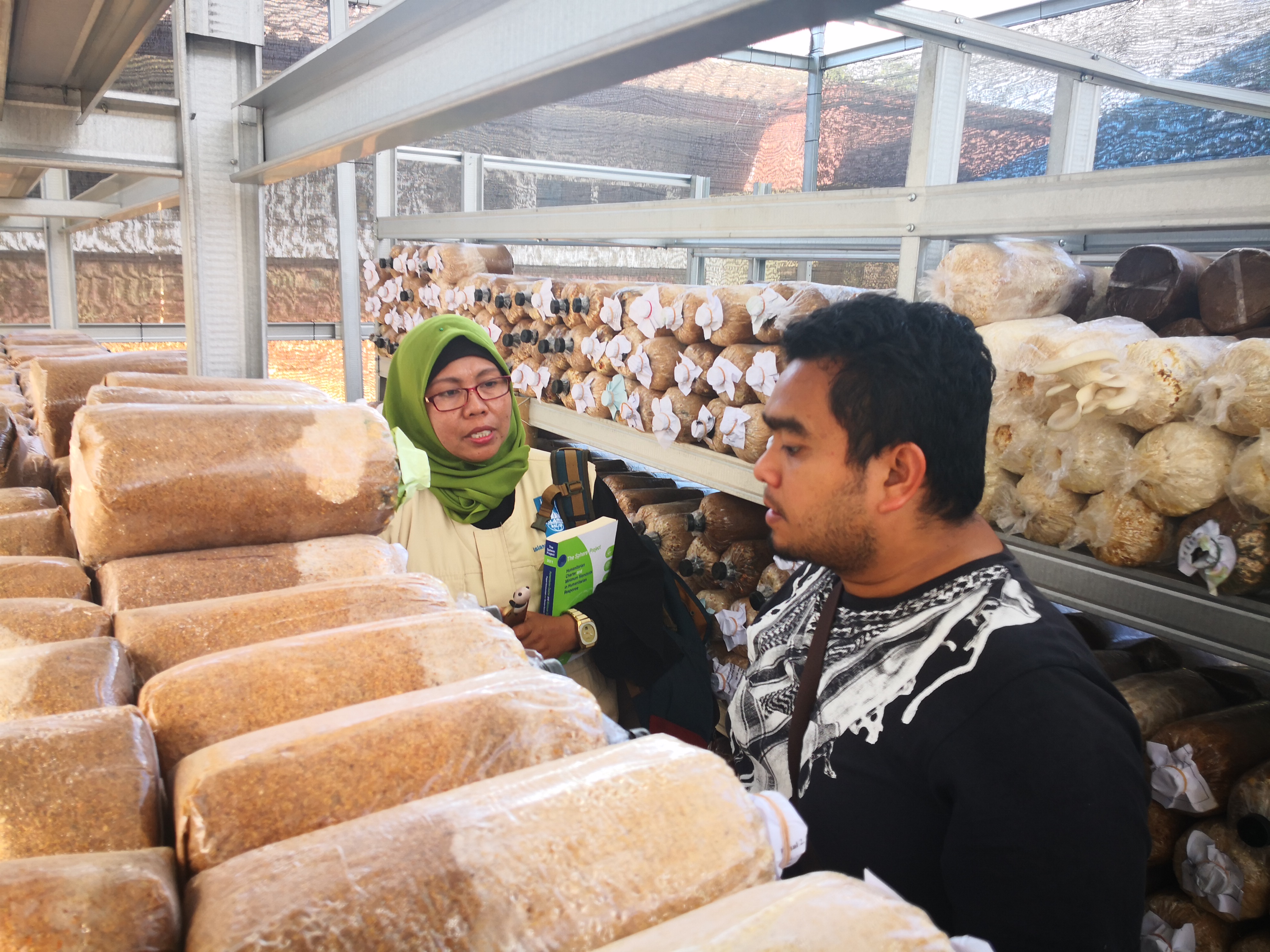 EARTHQUAKE. The only term that could best describe the loss of 437 souls as at August last month in one of the famous tourism destinations, Lombok, Indonesia. According to many local newspapers, more than 50,000 houses were affected in the unexpected presence of quake which eventually further intensified humanitarian situation. It has also captured the attention of many international humanitarian organisations across the world.
Following the calamity, Islamic Relief Malaysia (IRM) standing strong in the world as one of the leading international humanitarian organisations saw the recent condition in Lombok as an opportunity to help ease the burden help by those affected in the tremor. This time around, IRM brought a different mechanism in efforts of minimising the post-effect of the disaster.
Aside from the same concept to raise awareness such as emergency appeal campaign, IRM sent two of its full-time staff to work on-ground and acquire the hands-on experience as a practical way to observe the real situation in Lombok, Indonesia.
Izzat Ruslan, one of the staff that were sent for On-Job Training for a month in Indonesia believes that his presence at the location was not only for the emergency training, but the emphasis was more solid on experience while working under critical condition.   
"The main purpose of this On-job Training was to undergo intensive training when disaster takes place. We are obligated to see key tasks practiced by Islamic Relief Indonesia as I can be certain that they have different sets of works if it were to be compared with Islamic Relief Malaysia.
"In an emergency case, we need to expedite our work process even more in terms of making analysis and evaluation. I have my full respect towards Islamic Relief Indonesia as they use an application installed on the mobile phone to actually ease our work," said Izzat when being interviewed.
Nonetheless, we should be aware that there are challenges that exist in every provision. Usually, the style of work in Malaysia is bound towards 'work smart' and this adaptation is parallel in the way one acclimatises to environment. But the situation is the other way around in Lombok as more energy is required to accomplish a single task. 
"In Malaysia, my nature of work is all about 'work smart' in whatever situations I am in so it would be uncomplicated for me. However so in Indonesia, we got to 'work hard' to ensure the smoothness of work can be achieved seamlessly. For instance, the process of food pack distribution, as it can be very time-consuming and could eat up a day and I had to manage 200 families."
When asked about the condition in Lombok, Izzat expressed that Northern Lombok is among the most affected regencies as infrastructural damages can be observed from afar. Apart from that, the road leading to Northern Lombok was congested with vehicles coming in and out to for delivery and distribution purposes.
"I can be certain the damages of infrastructures in Lombok are completely terrible. Buildings collapsed that they struck all vehicles in the surrounding area. Only at least around five houses were unharmed by the disaster and apparently, they were all made up of bamboos unlike those that were built of bricks."
"Following the third tremor, which was around 7.1 Ritcher scale in Sembalun, Lombok Timur, the condition became worse as the environment in the area was cold. And based on my observation, I could see that the residents suffered a mini trauma and they slept outside their home for safety reasons."
In such emergency, Izzat too had unanticipatedly felt the quake and a series of aftershocks when he was sleeping at his place.
"I could still remember it was around 12.30 AM that I felt the quake too when sleeping. Of course, it was shocking and worrisome because I felt the shake for the first time in my life with my own physique until my friend and I had to get out of the house, afraid if the aftershocks that followed would collapse down to the soil."
"However, in such emergency situation, I learned the fact that safety and security should be vitally put as the utmost priority because we never knew what would happen later on."
In Lombok, young kids or children are exposed to Islamic teachings. According to Izzat himself, although the tremor had spooked many of the residents in the area, there was this child, a young boy that still wanted to perform a prayer at the mosque nearby and not feeling shocked with the quake. Interestingly, the children in Lombok were also taught to respect their parents and devote themselves to religion.
"I couldn't describe my impression. When Lombok was once again shaken, many of us were afraid and running wild like headless chicken to save ourselves. Nevertheless, there was a kid I knew, a really young kid who looked fine yet so calm. He was on his way to the mosque for Isyak prayer."
Throughout the course of emergency training in Lombok, it has granted an impactful experience as a humanitarian worker as it is closely associated with the quickness in working and self-security. In any situation, Izzat emphasised that we should not be so full of ourselves that we think no help is needed from the local. In this case, learn to open the mind to grab something from them.
Aside from acquiring the hands-on experience, out-and-out preparation in emergency situations should be primarily emphasised as calamity never comes once in a blue moon, it is without prior expectation. Security is also seen as the greatest asset when one is in a humanitarian mission no matter where he is. If given another chance, Izzat is confident to join again.