Human rights for all Palestinians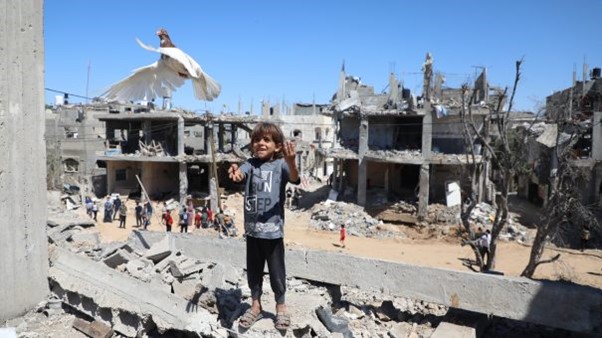 Life in Gaza is a constant struggle for the approximately 2.1 million people who call it home. One of the most densely populated places on Earth, the small strip of land has been described as an "open-air prison".
Its people have lived under a land, sea and air blockade imposed by Israel since 2007. The blockade hampers every aspect of life, from job opportunities to medical treatment, and the situation has only worsened during the Covid-19 pandemic.
More than 70% of Gaza's population is unemployed, while 80% are reliant on external aid to survive. More than a quarter of families live in homes that are hazardous to their health.
A generation of young people has been psychologically scarred by prolonged conflict and the blockade. Some children cannot sleep because of nightmares and many young people have said they feel like they have no hope for the future.
In March 2021, an escalation in the conflict brought devastation to Gaza and placed an enormous burden on services that were already stretched to their limit. More than 250 people were killed and nearly 2,000 injured, some of whom will require lifelong care.
Rockets destroyed 300 buildings, including more than 1,100 housing units. Thousands more homes were damaged, as were several hospitals and primary care centres.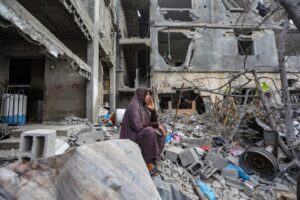 Islamic Relief has been working in the Occupied Palestinian Territory since 1997, responding to emergencies as well as implementing longer-term projects such as helping more than 2,000 Gaza residents to set up their own businesses or pursue an education.
Among other projects, we have provided clean drinking water to more than 1 million people in schools and health facilities, and repaired and restored over 1,500 homes.
As Islamic Relief and other agencies work to support the people of the Occupied Palestinian Territory, the Israeli authorities are increasingly pursuing different means to intimidate some humanitarian organisations that support Palestinian rights.
In October 2021, six Palestinian civil society organisations were designated as terrorist groups by Israel, in what was the latest move in an ongoing campaign to undermine human rights defenders and restrict the space for their legitimate activities.
Gaza deserves to prosper
In impossibly difficult circumstances, the people of Gaza have shown great resilience, but their dreams continue to be thwarted by the reality of the blockade.
We call for an end to the Israeli occupation and a lasting solution that is rooted in international law and justice, enabling all people in the region to live in peace and safety.
The blockade represents collective punishment of the people of Gaza and must be lifted immediately in line with UN Security Council resolution 1860.
We urge the UN Security Council to pass a new resolution that demands an immediate end to attacks on civilians in the Occupied Palestine Territory and Israel, addresses the injustice and inequality that are at the heart of the situation and calls for an end to the Israeli occupation.
Gaza deserves to prosper and its people deserve to fully enjoy their human rights.
For 25 years, the generosity of our donors has made it possible for Islamic Relief to support vulnerable people in the Occupied Palestinian Territory. Help us continue our vital work. Donate now.