Many people dream of the beauty of white, soft and fluffy snow, but yet there are those who are suffering from the cold harsh winter. 
EAST AFRICA APPEAL
The Horn of Africa is suffering from the worst drought in 70 years. Harvests have failed and millions of cattle have perished. Livelihoods have been ruined, millions of children are malnourished, and people are dying from hunger.
This is the terrible reality faced by almost 20 million people in parts of Somalia, Ethiopia, and Kenya right now.
We are witnessing the devastating impact of climate change in real time. This region has barely seen a drop of rain since 2020, the most recent rainy season was the driest in decades. Droughts have become more frequent and intense, leading to critical water shortages and food prices spiraling out of control.
Millions of livestock have died, and people have begun to flee drought-hit villages to try to find food and water. Families are walking in the scorching summer heat to reach camps where they can get aid. Many young children, the elderly, and vulnerable people have died from hunger and thirst on these journeys.
Impact of the drought in East Africa:
>7.1 million children acutely malnourished

7 million livestock have died

1,091,000 people displaced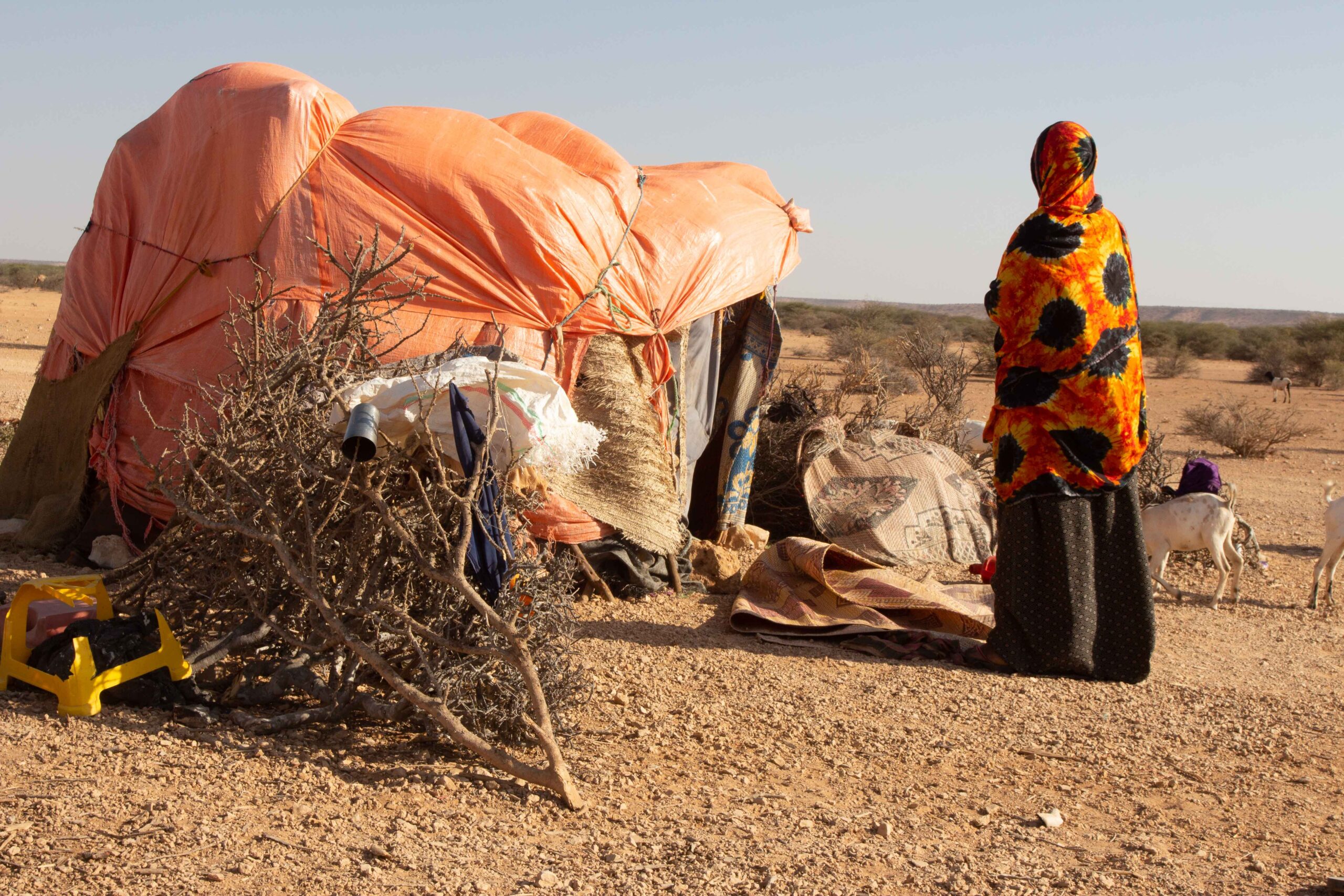 SOMALIA
>5.1 million people face a crisis in Integrated Phase Classification 3

7 million people in emergency of Integrated Phase Classification 4.

>213,000 people in the catastrophe of Integrated Phase Classification 5.

5 million children under the age of five years face acute malnutrition.

805,000 people have been displaced to search for food, water, and pasture.

Due to overcrowding of internally displaced persons (IDP) settlements, at least 500 people share a single latrine.

16,000 people are at risk of acute watery diarrhea (AWD) and cholera.

>3 million livestock have died due to starvation and disease.
ETHIOPIA
>7.1 million people need urgent humanitarian assistance.

900,000 children suffer from severe malnutrition.

235,000 pregnant and lactating women need lifesaving emergency nutrition services.

930,000 people need emergency and reproductive health support.

>2.5 million livestock have died.
KENYA
1 million people face a crisis in Integrated Phase Classification 3.

1,100,000 people in emergency of Integrated Phase Classification 4.

942,000 children under the age of five years and 134,000 pregnant or lactating women facing acutely malnourished.

5 million livestock have died.
Urgent action is needed to prevent famine and mass deaths
Islamic Relief is responding. So far, we have helped more than 167,000 people across the region, but much more is needed. We are providing people with food and cash so that they can afford to buy food in local markets where it is available.
We are improving water supplies by repairing old or damaged boreholes and drilling new ones, repairing traditional community water storage pools, and trucking in clean water where there is no other option. We train health workers on how to treat severely malnourished children and support nutrition clinics.
Thanks to the generosity of our donors, we have been able to help some of the most vulnerable people at this critical time, but the response needs to be scaled up. The world must not wait for famine to be declared before helping people who are starving right now.
Keep supporting us by donating through the East Africa Appeal campaign now.