Building Closer Bonds with The Disabled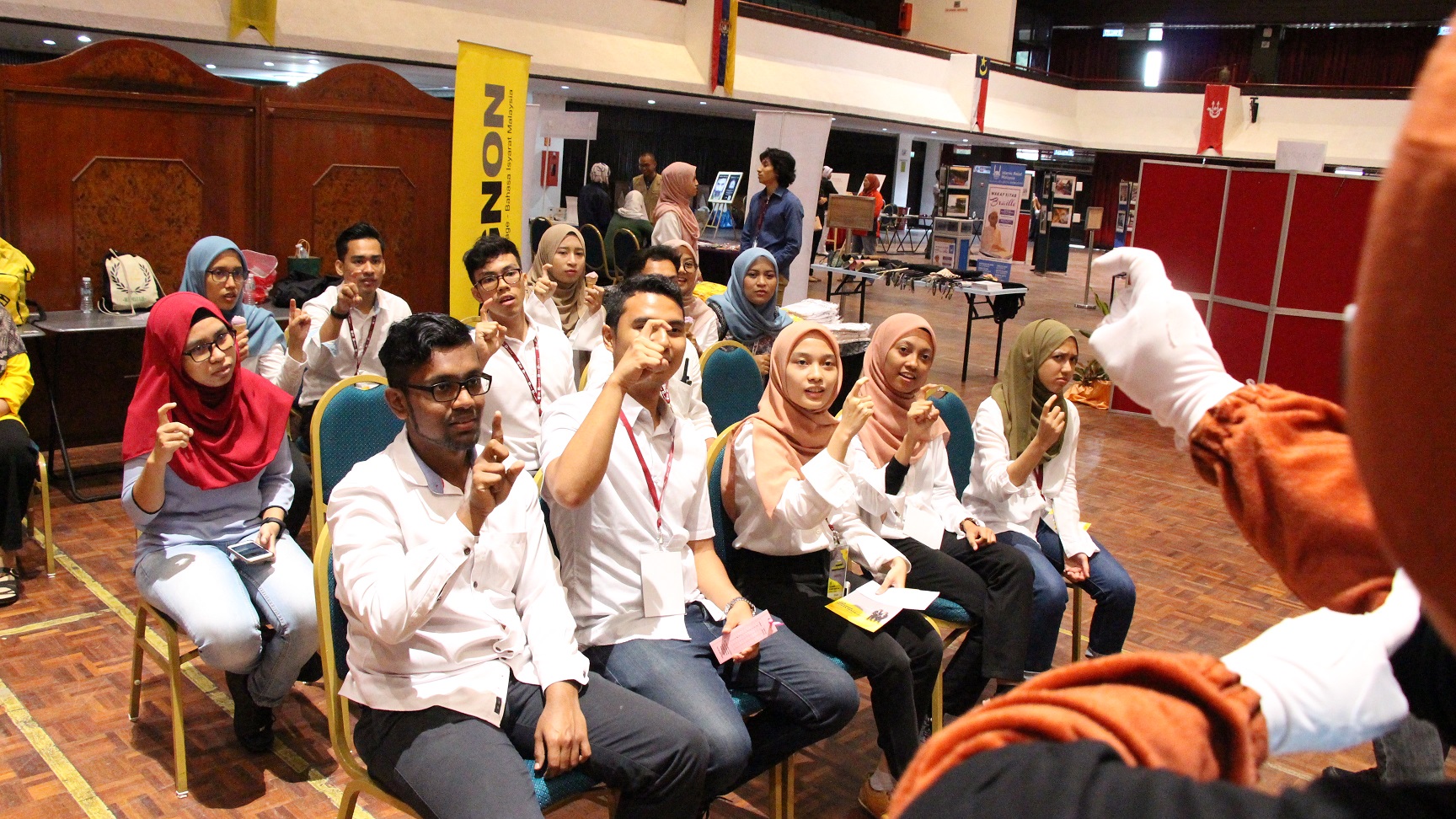 Serdang, 15 Nov 2018 – Public community is encouraged to brush up their communication skill with the People with Disabilities (OKU) towards creating a friendlier environment in Malaysia.
Chief Executive Officer of Islamic Relief Malaysia (IRM) Zairulshahfuddin Zainal Abidin said the community plays an important role to better integrate with the OKU through sign language learning with OKU.
"It was not their choice to be born as OKU but it is our opportunities for us to communicate with them through sign language learning. In addition, knowledge transfer and social entrepreneurship are also another aspects that bring us closer to them.
"I also believe in the term of empowerment to create successful OKU as they have different skills," he said in his speech.
He said that at Inclusivity Programme with the Community, We Are Different We Are Extraordinary organised by the Faculty of Economy and Management, Universiti Putra Malaysia (UPM). It aims to enable the OKU to brush up their talents and capabilities to live normally as human being.
Zairulshahfuddin also pointed out that as a humanitarian institution, we should not feel tired in assisting them because noble works should always forge ahead in awakening the public that the presence of OKU is still in sight.
Commenting further, IRM intends to work with UPM in an effort to empower the less fortunate people.