Albania Affected by Floods.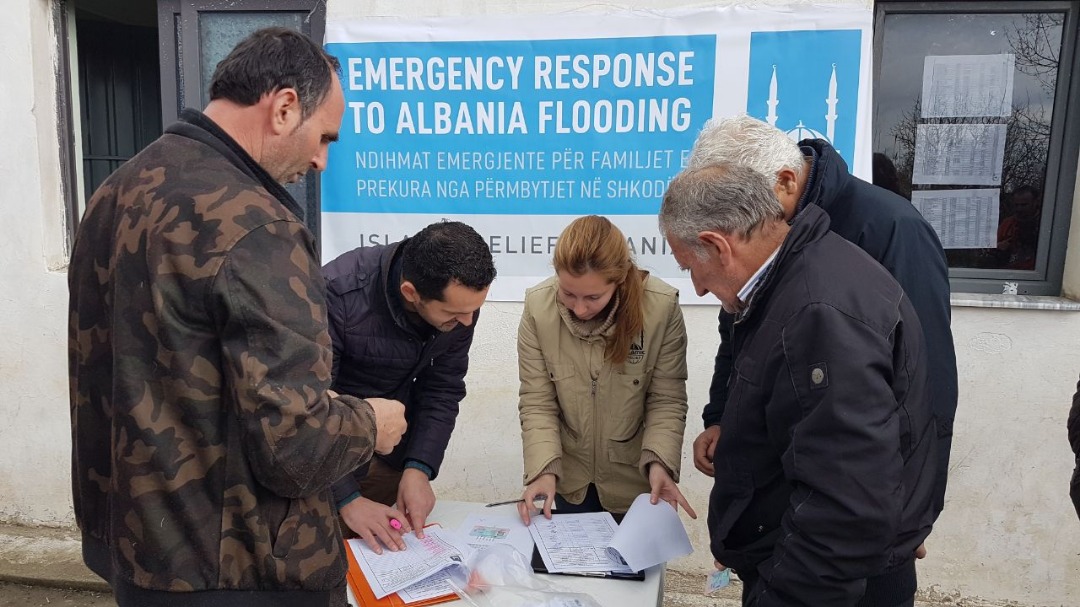 Shkodra, 29 Mar 2018 – Melting of fallen snow due to warm winds and gradually increased temperatures have caused extensive floods in the region of Skhodra, Albania.
In the last few days, continuous rainfall combined with an increase in discharge from hydro power plants have worsened the flooding situation.
The levels of the Drini and Buna rivers have increased in which their banks have been inundated and caused extensive flooding in several areas.
High levels of water are impacting severely local people as some are surrounded by the water and have been forced to abandon their homes and affected people have been evacuated to temporary shelter.
Islamic Relief (IR) Albania has been responding to the flood by providing water, sanitation and hygiene (WASH), and non-food items (NFI) support to 600 beneficiaries located in remote areas of Skhodra municipality.