"A voice inside me was saying: 'Come on, you can do it!'"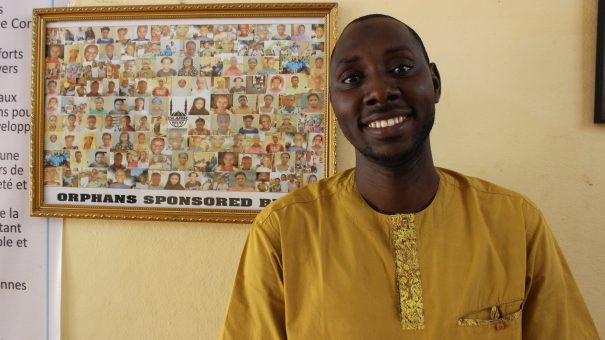 For World Humanitarian Day we're paying tribute to our humanitarian heroes in the field.
As a child welfare officer Sambou Camara helps vulnerable orphans in Mali, providing financial and psychological support.
In his previous role as a social assistant he was tasked with going door-to-door, making sure each orphan in the sponsorship programme was visited and assessed:
"I have to admit that this work requires a lot of effort. From 7am to 6pm we had to drive motorbikes in the traffic, among cars, in places where driving was not easy or possible.
"Sometimes we had to travel long distances to reach these orphans. One day I had worked hard and was reaching my limit. I was so tired that I wanted to go back home.
"When I considered the distance I had to travel (another 15km) to reach the next orphan I paused for a moment. However, a voice inside me was saying: "Come on Sambou, you can do it! You have to make this extra effort!" And I knew it was true.
"I knew I was contributing to the wellbeing of this child. I knew I was contributing to building his future. So I was motivated to move forward.
"This is an everyday battle and one which gives me considerable satisfaction, ensuring people receive the support they need. I feel humbled to serve this noble cause."