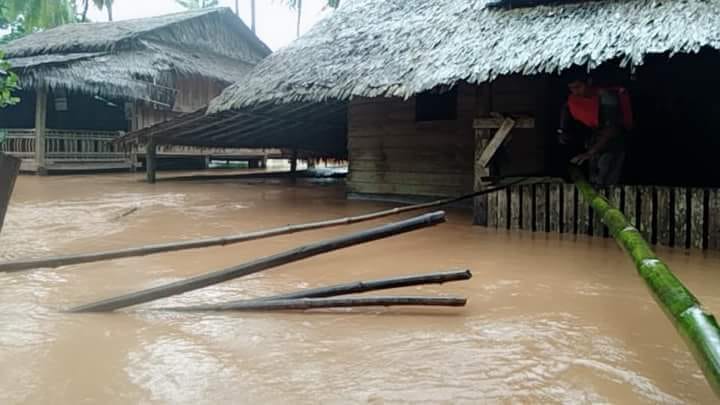 Myanmar, 1 Aug 2018 – At least 10 people died and over 100,000 have been forced to leave their homes after days of heavy monsoon rains flooded villages in Myanmar in Mon, Kayin Stat, and Bago region.
The National Disaster Management Committee has urged residents near river banks and low-lying areas to move to higher ground, after floods shut down roads and submerged villages, leaving communities stranded.
According to media reports, United Nations (UN) agencies are also mobilising its resources and partners to provide support to those affected by the flooding and rescue workers have been evacuating people to escape the rising water.
Islamic Relief Myanmar has proposed an intervention through its local partner Phyu Sin Saydanar Action Group, PSSAG) to distribute urgently needed food and NFI to the most vulnerable.