Share the Joy – Share Joy With 70 Beneficiaries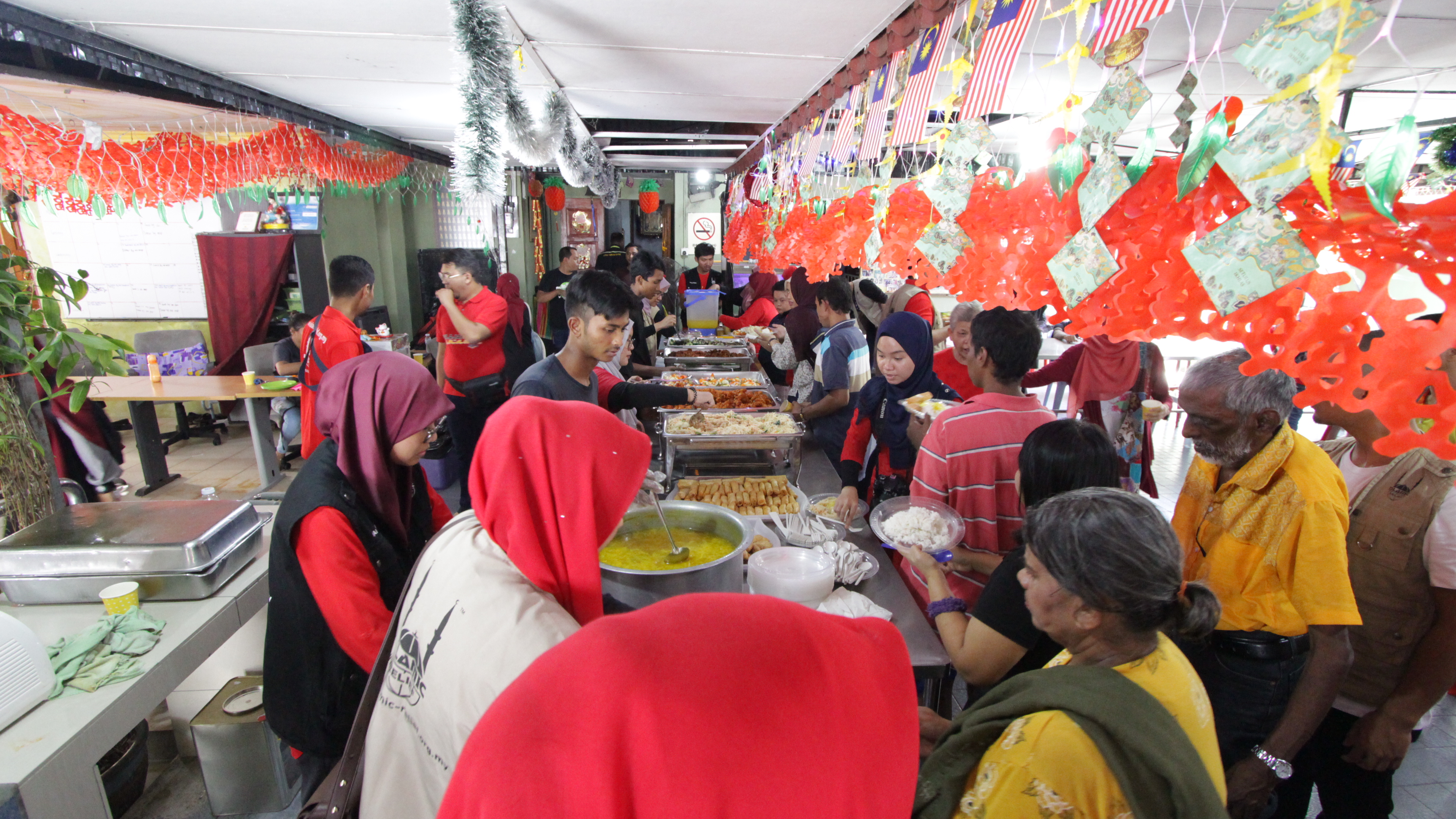 Kelana Jaya, 23 Feb 2019 – 70 beneficiaries at Lovely Nursing Center, Kelana Jaya, Selangor, and Islamic Relief Malaysia (IRM) through the Share the Joy program.
The program, which became the annual event of the IRM, gathers all beneficiaries from various backgrounds to experience the festivities of the Chinese New Year celebration.
IRM's Chief Executive Officer, Zairulshahfuddin Zainal Abidin said the Share the Joy program is held every year in line with the IRM's humanitarian mission itself that helps the beneficiaries without knowing race, religion, and age.
"This Chinese New Year celebration is our annual program that we actually fulfill on the basis of humanitarian mission regardless of color, beliefs, age as well as gender.
"It also aims to build closer ties between Chinese communities with IRM staff including our volunteers in creating a harmonious atmosphere as Malaysia is a multi-racial country.
"We also want to ensure that trusts and responsibilities are channeled to disadvantaged beneficiaries so that they continue to support and get the attention of the community," Zairulshahfuddin explained about the Share the Joy program.
It involves single mothers, orphans, senior citizens, critical patients, Disabled persons and other beneficiaries living in the care center. The occupants of the house cover a wide range of races namely Chinese, Indian, and Malay ranging from 23 to 94 years old.
Throughout the Share the Joy program, it is also enlivened with the excitement of exciting activities including manicure, haircut for men, origami, bowling, muffin cake decorations, Chinese calligraphy and beauty activities.
IRM's Humanitarian Icon, Irma Hasmie and Saujana Group were also present to enliven the program as well as to spur the spirit of humanity to continue to assist beneficiaries.