Reinforcing Humanitarian World 2019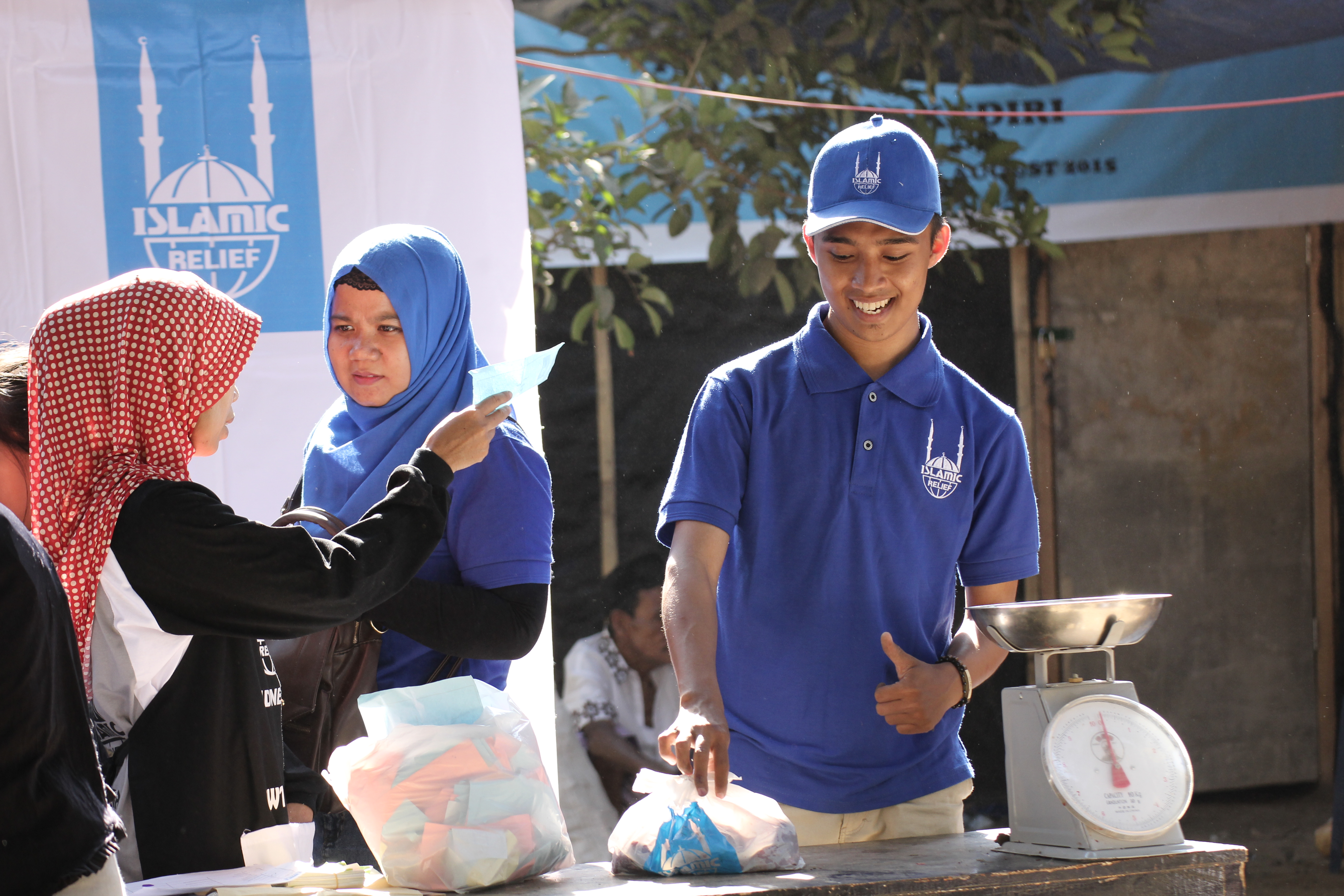 The thought about new year is always associated with new moves, new steps, and new approaches in making the days to come more meaningful with more goals. In a more general sense, new year means we are to set up a list of aspirations to be materialised.
Islamic Relief Malaysia (IRM), as an international non-government body (NGO), continues to strive in the name of humanity, to help the less fortunate both locally and also globally.
IRM Chief Executive Officer, Zairulshahfuddin Zainal Abidin recently shared several strategies to be implemented for extension of humanitarian outreach. This is in line with action plan 2017 – 2021 which places the principal of helping special groups such as people with disabilities (OKU) and the Aborigine apart from current aid recipients.
"For this year alone, IRM will utilise a whole different scheme in building specific clusters that bring us to the direction where we're headed in a more systematic way depending on our personnel's expertise in the company. That's what we're targeting to do for Domestic Programme," he said.
For this year, there are three key subdivisions namely Disaster Risk Reduction (DRR) and Emergency, Shelter and Seasonal Programmes, and Sustainable Livelihood and Health. Each subdivision featured has its unique roles to help expand the existing system, the goal being to ease the management.
"Previously, we only had about 15 active personnel in the Division of Domestic Programme and it was challenging especially with the need to ensure cost-effectiveness. Much to do with our projects were made possible through the many collaborations and co-operation with close humanitarian partners in the country.
"After a rethink, we realized that the staff at IRM performed based on their expertise, which can be realised through the specific clusters mentioned. In fact, I also believe that this new approach is an excellent long-term action plan as it parallels the direction of IRM towards making humanitarian work a career. I construe this as a priceless opportunity for those who are interested in their skills in humanitarian work.
Zairulshahfuddin further explained, "For instance, DRR and Emergency is the cluster that will immediately respond to disasters that occur unexpectedly such as fires, landslides, or even flash floods. These are the people who will act for humanity first-hand to go out and support all affected by providing aid in the forms of emergency kits, hygiene kits, and others.
"On the same note, we will consider utilising methods by other international non-government bodies that lay emphasis on the cluster of DRR and Emergency at a global level. In such a context, the cluster of DRR will put forth a cautious approach towards prevention whenever disaster happens through practical learning along with the community deemed to be vulnerable to any disasters. Indirectly, earlier expected damage can be reduced."
In addition, the subdivision of Shelter will highlight the significance of child protection as well as women because around 80 to 90 percent from the previous beneficiaries served fall into this category. Zairulshahfuddin perceives this group as a crucial one to be well taken care of when a project is ongoing, and even when a day programme is planned. Ultimately, it is meant to safeguard personal information and the status of children and women thus preventing abuse and exploitation of information.
The final cluster which places emphasis on the significance of sustainable livelihood where IRM plans to reinvent a new life for beneficiaries who aspire to improve their economic status by running their own profitable businesses.
"Sustainable livelihood is all about the engagement of beneficiaries we have with the programmes offered to improve their lives through business management, business knowledge, and also establishing themselves to achieve financial independence. We will provide the motivation to beneficiaries who want a better quality of life.
Additionally, IRM will also increase the frequency of online campaigns coordinated by the Communications and Campaigns Division with full control of their own official website including all local programmes through the electronic media as well as print media. It aims to disseminate important information to develop awareness of global humanitarian issues.
Speaking about IRM's strength, Zairulshahfuddin highlighted several fortes under IRM's advantageous position in being part of an international organisation.
"Being an international organisation with 46 fixed networks across the world, international outreach is one of the key specialties of IRM when a campaign is actively ongoing. Various information can be obtained directly from the field and that they are valuable to raise more public awareness.
"Of course, support from IRM staff and volunteers who work tirelessly without complaint also plays a vital part in the planning and implementation of a programme. I believe they are the backbone that upholds the trust and mandate given to assist our beneficiaries.
"In terms of mainstream media that has become the part and parcel of everyone's life, we also believe our strength lies in the social media network, connecting the public community with beneficiaries through meaningful humanitarian messages, related campaigns, and humanitarian reports in order to gain their trust in IRM as a body that channels aids. It bridges the people with humanitarian issues across the world as well as those in the country.
Challenges encountered serve as the driving force which keeps us going. In humanitarian work, Zairulshahfuddin pointed out that funds gathered are not always the yardstick for success. It is through unconditional effort, an immeasurable level of energy and drive from many to achieve the target that determines it.
On a more serious note, fluctuations in global economy are also seen as a hindering factor in humanitarian work as most NGOs would depend on funds contributed by the public community. In general, pushing them to donate is never a choice. In addition, volunteer activities which require multiple hands pose another challenge as they are not obliged to help.
Holistically, IRM's action plans are part of a long-term effort. If it were to be linked with business, the business aspect would solely be for the beneficiaries to ensure they are always being served. More importantly, IRM will continue to raise awareness of and champion humanitarian issues and causes in the quest to develop love for humanity and a community that cares beyond boundaries.