News Update – The East Coast Flood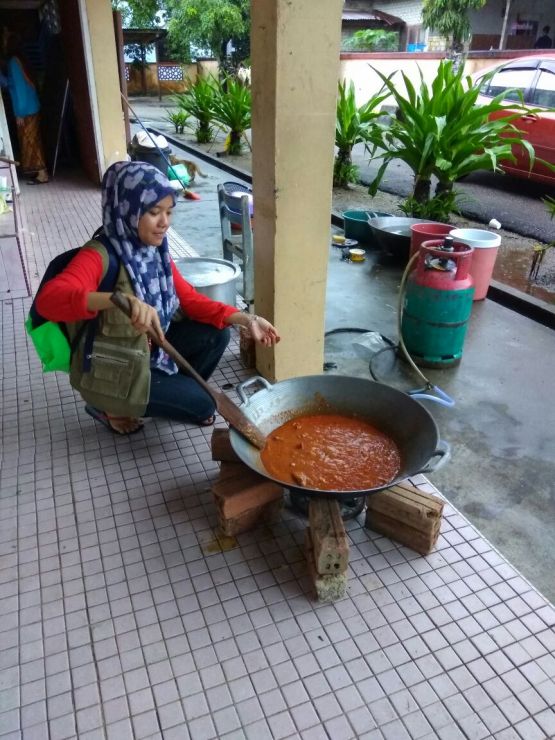 Rantau Panjang, 23 Jan. 2017 – The Emergency Operation Room (Bilik Gerakan Kecemasan, BGK) has been operating in the last few days to help the East Coast flood victims. To note, BGK has been established in 2015 by a group of IRM volunteers as our activity centre in the Rantau Panjang area. Many of these proactive volunteers are schoolteachers, civil servants among others.
BGK is now operating as a collection centre where the public can deliver their contributions or donations. It also doubles as a distributing centre of these amassed contributions to the flood victims. Islamic Relief Malaysia (IRM) has recently engaged with the Director of Social Welfare Department (JKM) for further actions regarding the current flood situation. Therefore, BGK is presently arranging the deployment of volunteers in our mission to assist JKM and National Disaster Management Agency (NADMA). BGK has been assigned to the SK Gual Tok Deh and SK Kubang Kua (Rantau Panjang) victim transit centres.
Currently, the states in the East Coast are experiencing the second wave of the flood. The haphazard rising of water levels has resulted in the second time relocation of the flood victims in just a few months after the first wave of the flood catastrophe hit the area. Following this incident, the Bilik Gerakan Kecemasan (BGK) operation continues to be on high alert until the end of January:
1.  BGK now operates 24 hours beginning two days ago until 26th of January 2017. After that, it will return to 8am – 10pm operation daily.
2. It maintains its transit homestay concept for any NGO/Association that offers help or assistance services to the flood victims; to rest, arrange local coordination plans, and sleep for the night.
3. As we continue to assist state JKM, 6 volunteers at two of the transit centres take turn each at all time to support and manage flood victims arriving at the centre.
4. Breakfast is prepared by BGK for the entire flood victims currently hosted at the transit centre this morning.
5. The total beneficiaries to date are 389 families.
6. Packing and distributing of food supplies and adult/children disposable diapers at SK Tok Deh and SK Kubang Gual.
Follow the update from Islamic Relief Malaysia (IRM) for the latest information on the flood crisis from time to time.
To donate, please visit our website at https://www.islamic-relief.org.my/2018/2018/donate-now/index.php?mod=pages&opt=online. You can choose the Fund Special Appeal" category & click on the "Family Package-RM150" to contribute.