"People just couldn't believe that we were there to help them"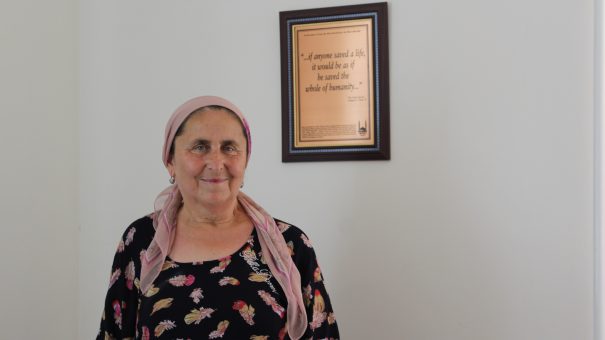 For World Humanitarian Day we're paying tribute to our humanitarian heroes in the field.
Zina Shataeva is a social worker in our one-to-one sponsorship programme working in the Russian Federation. She has seen more than a decade of changes since starting with Islamic Relief.
"I've worked as a social worker for Islamic Relief for the past 11 years. At the beginning, our work was very difficult and there were different reasons for that.
"At that time, we started to identify orphans and to form the orphan's database. We collected data in schools and then conducted address checks.
"We didn't have a vehicle provided through work so we had to use a public transport for monitoring. That was very difficult for us, especially in rural areas.
"We also found that people did not trust us and did not want to give any information about their children. They would not allow us to take their pictures, and most of them asked us 'Why do you need our pictures?' and 'What will you use them for?'
"People just couldn't believe that we were there to help them. We needed to have great patience and to stay very calm to make people trust us.
"Things were very dangerous at that time, when daily explosions and terrorist attacks in the city were a common occurrence. I saw a lot of explosions in the road while I was working, when people would run from their vehicles and wait until it was safe to move on.
"Allah saved me, probably, because I was performing charitable deeds. A lot of our orphans lost their parents during such terrorist acts. It was really an awful situation.
"Now our work is not as dangerous or as frightening as it was. We are working in better conditions – but the psychological factor still remains, as every family has its own story, problems and difficulties.
"Many lost their breadwinner and their support. They feel loneliness and I take that close to my heart.
"I feel it deeply when I see a family waiting for a sponsor and I hope that every child in our database will get assistance. It makes me so happy when I see happy children."