News Update | Yemen Cholera Outbreak.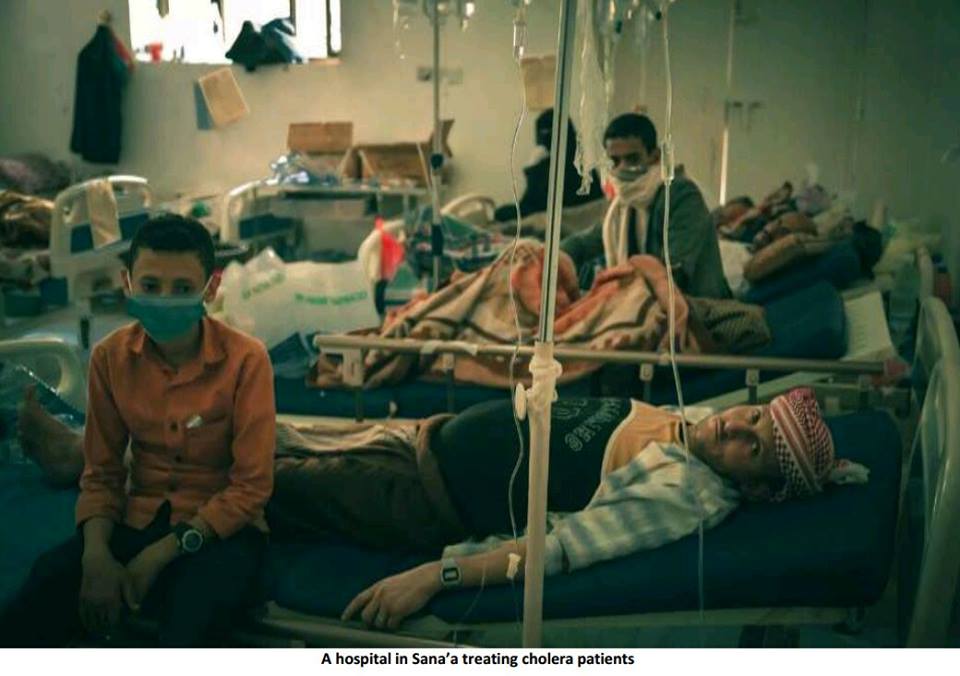 A cholera outbreak was reported in Yemen on 27th April 2017. Since then, the number of Acute Watery Diarrhoea (AWD) or suspected cholera cases has increased to over 200,000, including 1,500 deaths. The infection rate is rising rapidly at a rate of 5000 per day. The outbreak has affected 21 out of Yemen's 22 governorates: Sana'a City (Amanat Al Asemah) is the most heavily affected area, with over 4,000 suspected cases.
According to the World Health Organisation (WHO), the cholera outbreak in Yemen has now claimed 1500 lives and affected 246,00 people since April 2017.
The epidemic has hit 21 out of Yemen's 22 provinces.
A quarter of the fatalities from the outbreak are children.
Suspected cases have now reached the 200,000 figure and the number is growing by 5,000 per day.
Due to the ongoing conflict in Yemen, health services have collapsed.
This is the world's worst cholera outbreak and the situation is deteriorating day to day.