News Update – Current situation on East Africa (Somalia)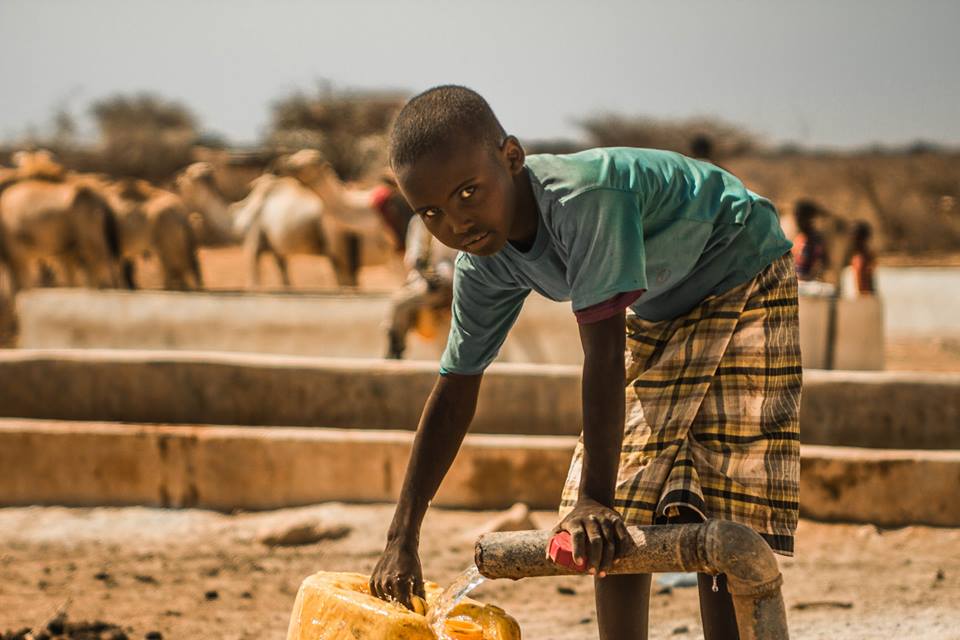 Suffering the effects of two-and-a-half decades of armed conflict, Somalia is also affected by the El Niño phenomenon, leaving communities vulnerable to severe drought and flash flooding.
Threat of famine
The humanitarian situation is critical in Somalia. For many the threat of famine is looming.
According to the UN, some 320,000 children under five years are acutely malnourished, of which 50,000 are severely malnourished.
Since November last year 615,000 people have fled their homes and are now living as 'internally displaced persons'.
We have distributed large emergency food packs including rice, flour, sugar, milk, porridge and dates to 17,538 people in South Central and Somaliland.
In the next few months we will distribute food to an additional 42,300 people, also including Puntland. More food will be distributed as more funding becomes available.
We will soon be extending our emergency work to cover Baidoa in the south-western Bay region, which is currently experiencing its worst drought in living memory.
Emergency health needs
The effects of the drought have caused the spread of diseases such as acute watery diarrhoea, cholera, measles and nutrition-related diseases such as kwashiorkor and marasmus.
We are providing critical primary health care through three health centres and mobile outreach in IDP camps in and around Mogadishu, in South Central region. Acute watery diarrhoea and measles have been particularly prevalent in this region.
We transport critically ill patients, such as severely malnourished children and pregnant women with complications, by ambulance to hospitals in Mogadishu.
We are currently providing 180,000 litres of clean water every day to around 54,000 people who have fled their homes and are now living in camps outside Mogadishu.
Failing education system
Fewer than a third of children in Somalia go to school.
Thousands of schools have been destroyed during the conflict, and tens of thousands of children are living in overcrowded camps with little or no education facilities.
We have built a school for over 700 pupils in Balcad, just over 20 miles from Mogadishu, and we are starting to build another in Garowe in Puntland region.
We are also building classrooms in the Abdaal district of Somaliland.
Source: Islamic Relief Worldwide
Updated: May 2017