Islamic Relief supports 3m Syrians with £43m response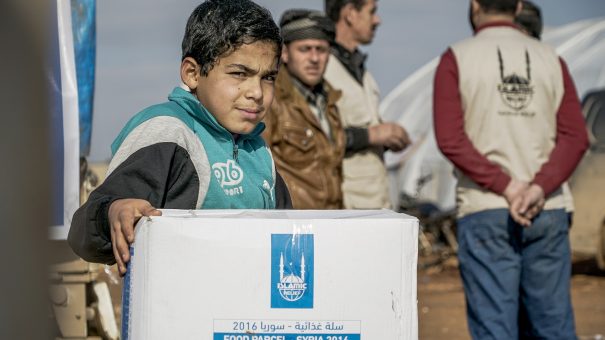 Our latest annual report from Syria shows that last year alone Islamic Relief supported more than 3 million people across Syria and neighbouring countries Iraq, Jordan and Lebanon.
With the conflict now in its seventh year, more than half of the Syrian population have fled their homes with 13.5 million people in desperate need of humanitarian support.
Islamic Relief CEO Naser Haghamed said: "The greatest challenge for our brave teams on the ground in Syria is that the security situation restricts their movement making it hard to reach besieged areas in dire need of assistance.
"But Islamic Relief's greatest accomplishments are our ability to access zones reached by no other aid agencies and the strength of support we are giving to health care projects in Syria.
"We could not do this vital work, or reach so many people, without the incredible support we have had from donors around the world."
Islamic Relief's programmes last year totalled £43.5m, with £30.5m of that spent within Syria and the remainder delivered across Iraq, Jordan and Lebanon.
Our teams on the ground distributed food parcels to 450,000 people in Aleppo, Idlib, Moadamyah and Lattakia as well as to those trapped in the hard-to-reach and besieged areas of Madaya and Ghouta.
Our Ramadan and Qurbani food distributions reached half a million displaced Syrians.
Our partnership with the World Food Programme (WFP) allowed us to support 13,000 families in Aleppo and Idlib with monthly food assistance.
And our supplementary feeding programme is boosting nutrition for 20,000 children aged under five.
Islamic Relief field staff provided more than 100,000 people in Syria with clean water and sanitation, and items including tents, blankets and winter clothing helped 150,000 people in northern Syria to survive the bitterly cold winter.
Among our proudest achievements is a programme to alleviate the psychological suffering of children by providing counselling, educational support and child-friendly spaces for around 900 children in northern Aleppo.
Source: Islamic Relief Worldwide (IRW)