Major thunderstorm engulf Northwest Syria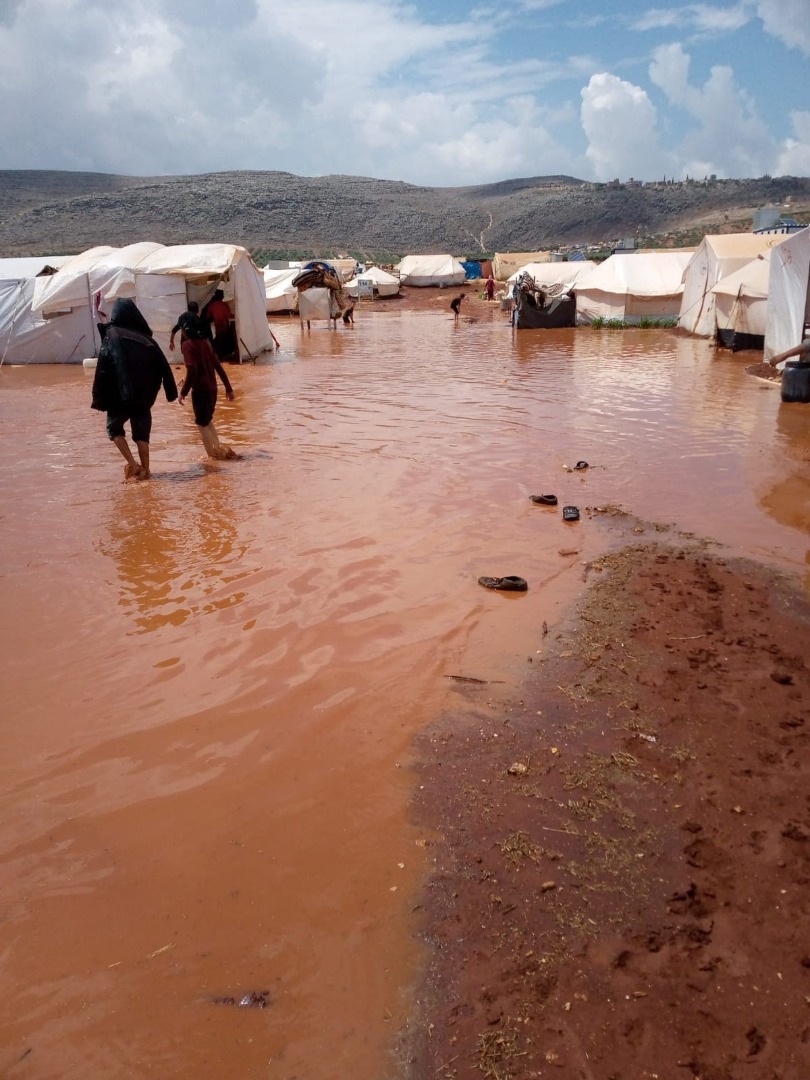 SYRIA, 19 June 2020 – The downpours and strong winds triggered flash floods that hit many areas including displacement camps in Northwest Syria, affected 54 camps inhabited by more than 3,174 families.
At least 1,285 families have lost their shelters with at least a further 1,000 families having experienced partial damage to their tents.
Currently, repair work is carried out to actively drain the standing water in the IDP camps, establish sewage and water networks, paving and laying gravel roads to enable movement.
The most urgent humanitarian needs are particularly shelter, food, non-food item specifically bedding and tent accessories, and hygiene kits.
Islamic Relief has been assessing the situation on the ground to provide tents and plastic sheets to the affected families besides coordinating with other organizations in exploring an immediate response.