Kaushila: 'I want justice for victims of sexual violence'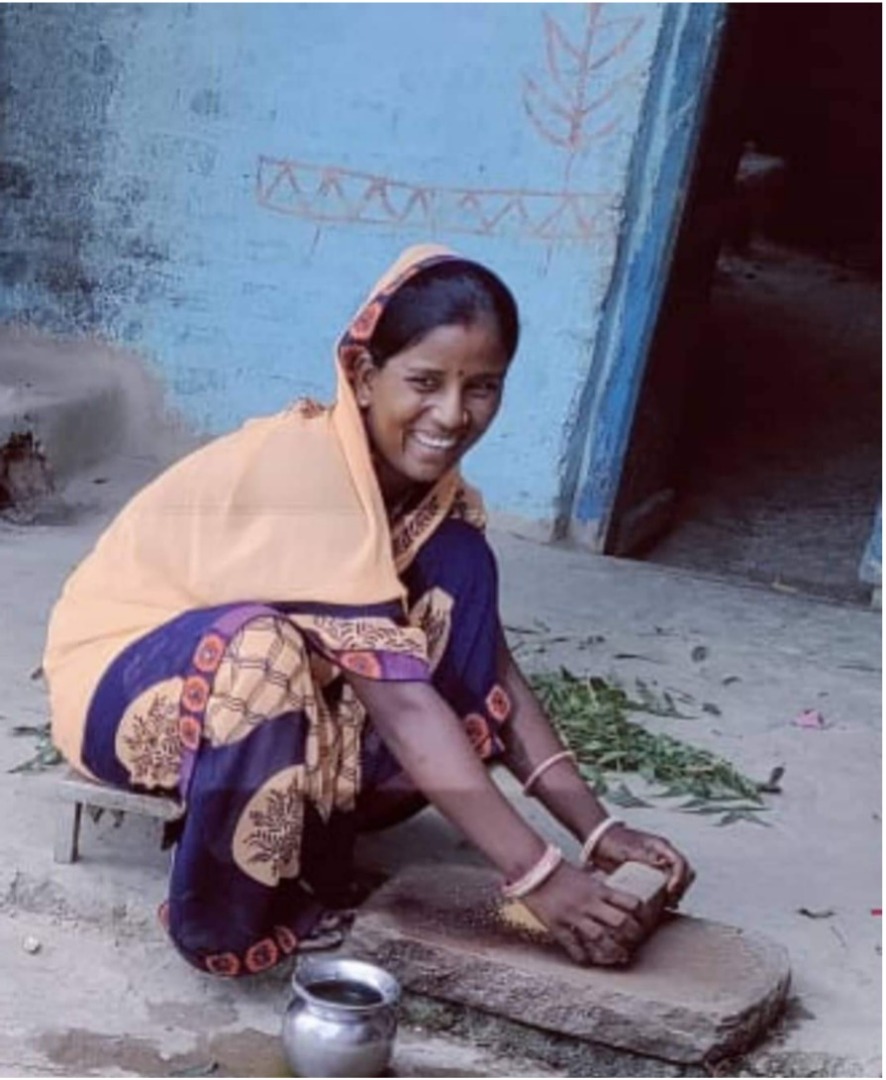 In honour of International Day for the Elimination of Violence Against Women, we spoke to inspirational women who have battled violence against women. Kaushila is one of those women who has dedicated her life to advocating for victims and seeking justice. Here she talks about the impact of her activism.
Kaushila Devi, 35, is the secretary of the Parivartan Ward Level Women's Group in Brahmpuri, Nepal. She became a member of the women's group after participating in various programmes organised by the Rural Development Centre (RDC), including advocacy training, women's group formation, and door-to-door campaigns.
As part of her regular participation in women's group meetings, Kaushila shares her learning and information with the community. In the past 18 months, she has referred 4 gender-based violence cases and provided counseling to a number of survivors. She educates parents on the importance of sending their children to school, and her efforts have seen 24 children enrolled in school.
Kaushila has also devoted time to educating her son and daughter on the issue of women's rights and the equal treatment of men and women. A major focus of her work as a victim advocate is finding cases and taking action to ensure survivors receive justice.
One of the cases she brought to light was the harrowing story of a 15-year-old girl from the Dalit community. Geeta* was the oldest child in a family of 9 having 3 sisters and 3 brothers. She lives with her family in the small community of Brahmpuri. Her parents are wage labourers, and her father currently works in neighbouring India.
Growing up in Nepal is not easy, but life is especially difficult for the Dalits. They do not belong to a caste and are at the bottom of the social ladder. Due to this discrimination and under the influence of tradition and poverty, many children drop out of school early. From an early age they work together with their parents as day labourers in agriculture, fishing or brick factories. Like many Dalit children, Geeta and her siblings do not go to school.
The road to justice
Kaushila heard rumours from local people about Geeta's unusually swollen stomach. Concerned, Kaushila went to speak to the teenager's mother, who confirmed that her daughter was pregnant, due to the result of rape. Kaushila encouraged her to report the sexual assault, but the mother wanted to wait for her husband to return from work in Punjab.
Due to the urgency and sensitivity of the girl's situation, Kaushila notified Islamic Relief's implementation partner, Rural Development Center (RDC) Nepal. An RDC technical team approached the family and offered to provide counselling to Geeta. In her counselling sessions she opened up about what happened to her on the day she was raped.
Unexpected betrayal
Geeta was looking for work when 2 Nepali women offered her money to cut meadow grass in the Indian bordering land nearby. Geeta felt this was an opportunity she couldn't pass up.
When they arrived at the border, Geeta was handed over to a man who repeatedly raped her. The gang threatened to kill her if she told anyone what had happened.
RDC Nepal supported the family to report the crime to the police in order to stop the group preying on other girls. The family also received assistance from Rajdevi's deputy mayor who helped them to file a complaint with the district court.
Having the power to prevail
In July 2021, Geeta's case was filed and a conviction obtained in 2 months. The women who lured Geeta were arrested and sentenced, while her rapist was never caught.
Kaushila believes that this case is an example of the power of a community coming together to look out for one another. During the process, the Municipality supported the legal proceedings. Meanwhile, RDC, with the assistance of Islamic Relief for technical and financial support, provided emergency support to the family – and gave them livestock so they can earn a living.
Organising and mobilising the community has made a significant contribution to addressing gender-based violence in the area. Kaushila has become a role model for community leaders, but she knows that her work is not finished, as many more women and girls continue to be subjected to violence, and kept fearful and silent.
As part of our efforts to fight gender-based violence, Islamic Relief is working with the RDC to support and strengthen community protection structures.
Our intervention aims to better protect vulnerable children in Nepal from exploitation and harm, and support their communities to build a brighter future for all. Please support our work: Donate today.