Fire burns Syrian refugee tents in Lebanon camp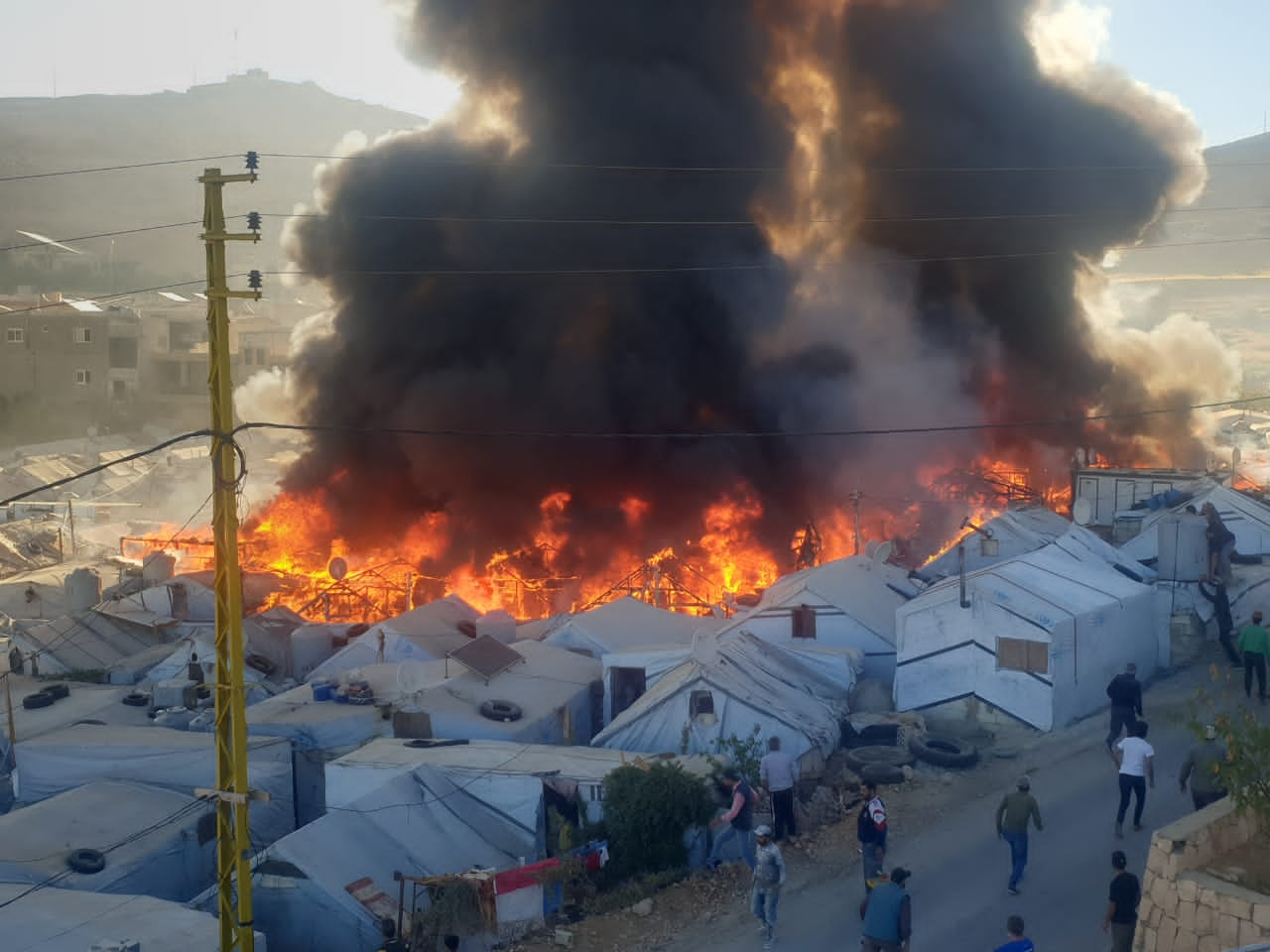 LEBANON, 6 October 2022 – About 95 Syrian refugee tents in Wafaa Al Omany camp, Aarsal, Lebanon was destroyed in a fire on 5 October, around 7 am.
According to Islamic Relief Lebanon, 75 tents were fully damaged, and 20 were partially damaged.
The fire's cause is still unknown.
So far, there is no alternative accommodations or shelters have been provided for the affected families.
Islamic Relief is on the ground and plans to provide emergency assistance of distributing ready-to-eat meals and drinking water for up to 100 affected families.