Pakistan flood death toll rises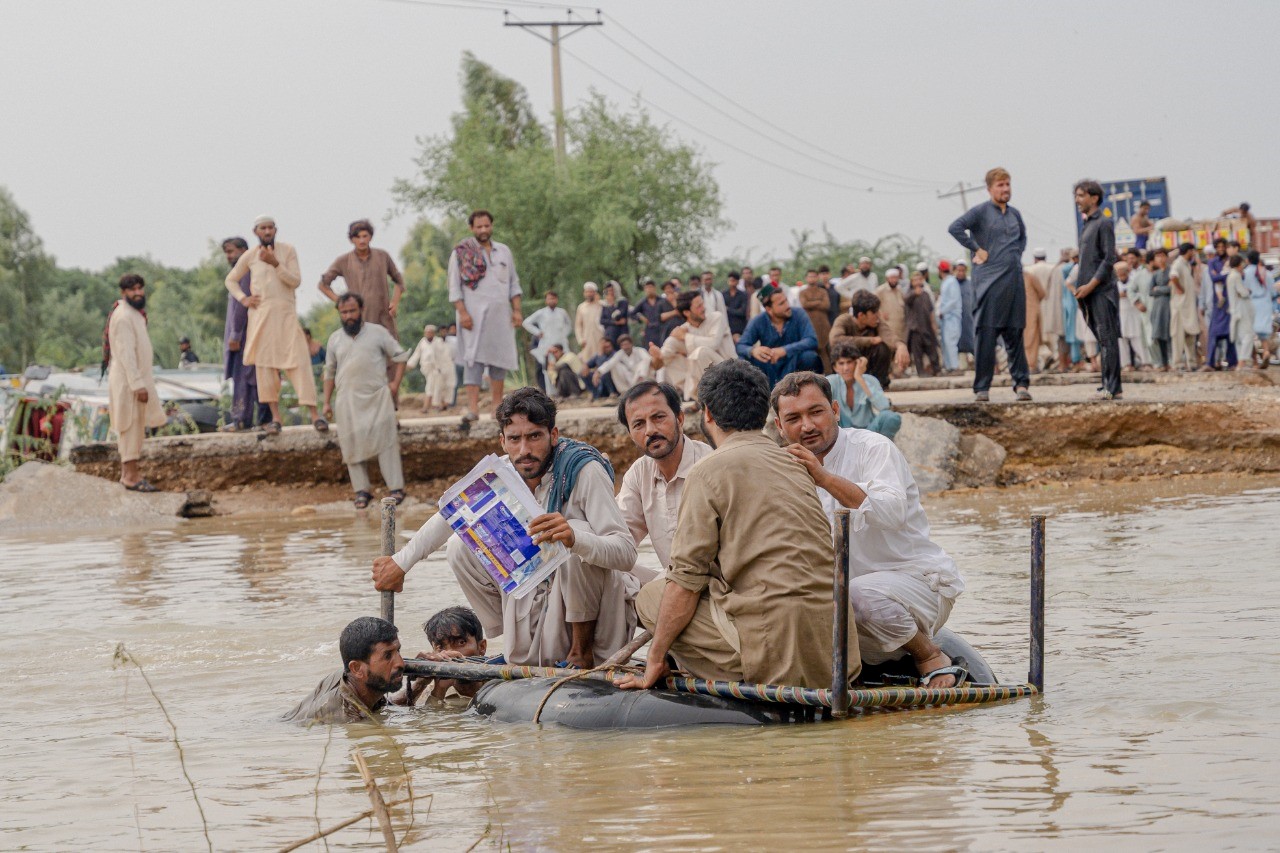 PAKISTAN, 7 September 2022 – Pakistan floods are getting worse with the death toll rising to 1,343 people while another 12,720 people were reported injured.
Currently, more than 33 million people have been affected, while 1,693,361 people have been displaced from their homes.
About 3.6 million acres of crops and orchards in Balochistan, Punjab, and Sindh are affected badly.
According to the Pakistan Telecommunication Authority, they received many reports of internet outages in central and northern Pakistan on August 19 that resulted from technical faults caused by heavy rains and floods.
As of now, Islamic Relief has distributed relief items such as tents, food packs, multipurpose grant cash, kitchen sets, hygiene kits, and tarpaulins to 52,094 individuals affected by the floods in Nushki, Quetta in Balochistan, Tank, and DI Khan districts in Khyber Pakhtunkhwa and Malir, Karachi, Thatta, and Mirpur Khas, Sindh.
With the help of Rescue 1122, Islamic Relief has trained 50 volunteers and given them response kits such as jackets and boats so they could manage any emergency and evacuate people when necessary.
Every day, rescue personnel are evacuating at least 300 people and so far, have rescued over 1,000 people affected.