Kashmir emergency response for 1,500 displaced families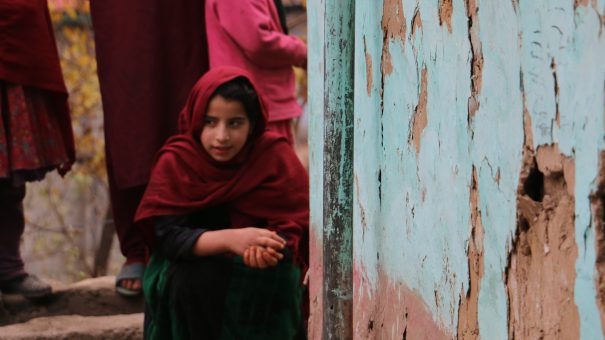 Increased tensions on the Pakistani-Indian border have caused 11,000 families to flee.
Over the last two days Islamic Relief has delivered 300 food packs to feed 1,500 people who have fled their homes in the Upper Neelum Valley.
It's believed thousands of families living along the border line have left their homes behind and moved towards nearby towns.
Some are staying with family members, while others are seeking shelter in government-allocated buildings.
Sakina, a widow and mother-of-five (pictured right), is taking shelter in a mosque with her children after their home was destroyed by shelling.
She said: "I am really worried about the safety of my family.
"We have moved from our home to a nearby mosque where we hope we will be safe if there is another intense attack.
"As I have no income, I have always needed the help of friends and family for our survival.
"But with the current situation our circumstances have worsened and now I am reaching out to neighbours and relatives for just the basic daily meals for me and my family."
According to the State Disaster Management Authority, Sakina's is among 10,917 families to have been displaced in Pakistan-administered Kashmir.
So far, 38 people have been reported dead, with more than 110 injured, including women and children.
Displaced people are in need of urgent food and clothes, and if the situation deteriorates they may also need shelter.
Islamic Relief is focusing on women and children in Neelum, Kotli, Bhimber and other areas, who are particularly vulnerable as winter draws in.