Islamic Relief supports 3,500 people in Aleppo and Idlib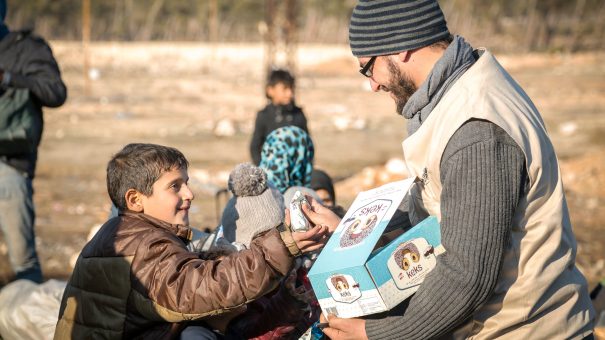 Blankets, food and water supplied to thousands who have fled their homes as winter sets in.
Since Friday (December 16), more than 10,300 people have fled eastern Aleppo to rural areas outside the city and to neighboring Idlib, 37 miles (60km) away.
And in the last three days alone Islamic Relief's team in Syria has reached 3,500 people, distributing blankets, mattresses and plastic sheets as well as food, water bottles and wheat flour to make bread.
We continue to prioritize our response for those fleeing Aleppo and our team is now assessing needs in other areas and monitoring the situation as it develops.
UN figures show nearly half a million people across Syria have fled their homes since the start of the year, not including the latest displacement of people from Aleppo.
As the spotlight is focused on Aleppo, waves of displacements are continuing in other parts of the country, leaving families in urgent need as temperatures drop and winter draws in.
In a 17-day period up to mid-December nearly 40,000 people in eastern Aleppo had already left their homes and thousands are still waiting to leave.
Now, 700 people are fleeing the two besieged towns of Foah and Kefraya in neighbouring Idlib province.
A key feature of Islamic Relief's response in Syria is the funding of sustainable projects including education, health, water, sanitation and hygiene, which will support displaced people to live dignified lives.
Please donate to support our work in Syria here.
For media interviews and access to Islamic Relief's photography and video footage from Syria please contact international media coordinator Mohammad Shakir on +442075933237 or +447747022590 or email Mohammad.Shakir@irworldwide.org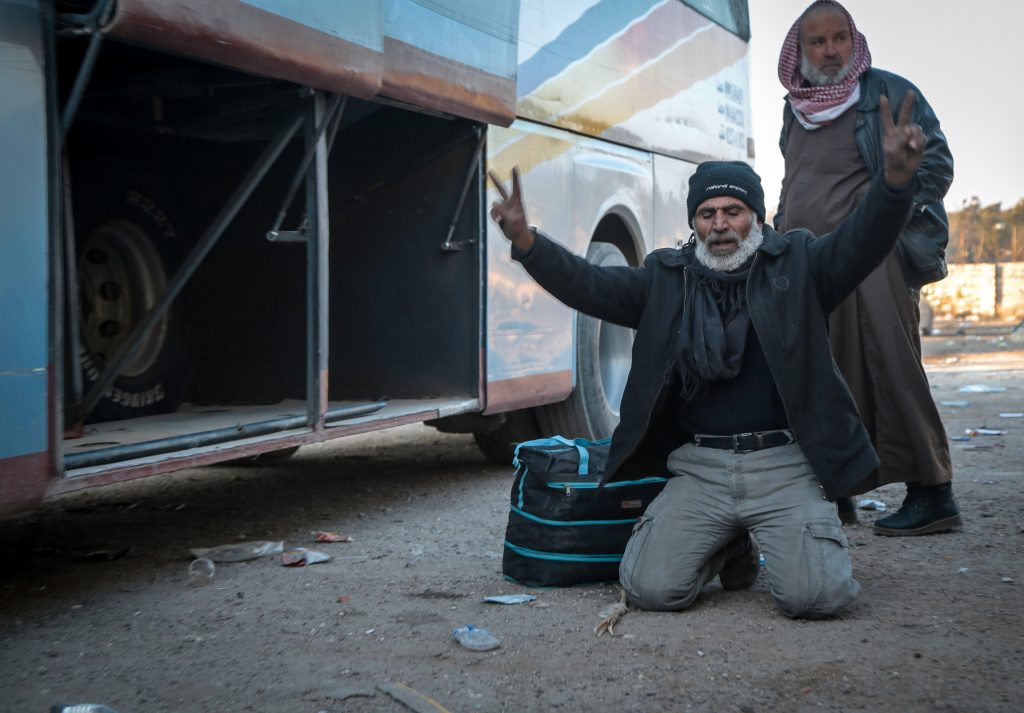 A man drops to his knees displaying the peace sign with both hands after fleeing Aleppo by bus