Clothes factory helps women to lift themselves out of poverty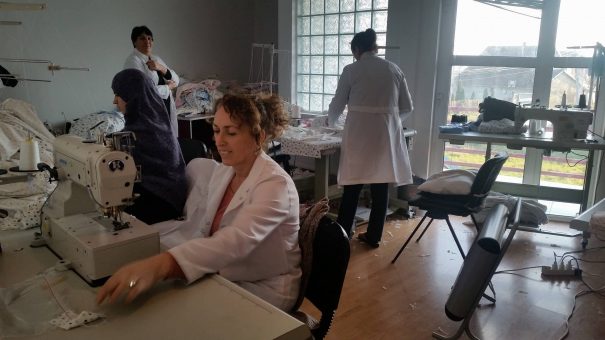 Widows in rural Kosova are being supported to set up their own sewing businesses.
Islamic Relief is reaching out to the most disadvantaged group of widows in Kosova, supplying sewing machines and tailoring training.
In the rural areas of Drenas and Pristina unemployment is one of the biggest issues facing communities, and for women raising families alone the situation is particularly challenging.
After rolling out training for 32 widows, Islamic Relief has employed seven women at a mini clothes factory, supplying sewing machines to 10 more, allowing them to work from home.
After Aferdita (pictured right) lost her husband she was unable to find work and struggled to support her family.
She said: "I never thought I would find a job in my life, or have the skills to go out and earn my own money.
"I was very eager to learn new skills but my life took me in other directions and I never got the chance, so this was great for me.
"I have a high attention to detail and learning how to produce different types of clothing required a lot of devotion and care.
"As head of the household – and also a mother – I feel empowered."
Future proposals include adding a shop to the factory where the women will be able to sell their goods.
Find out more about our work in Kosova here.