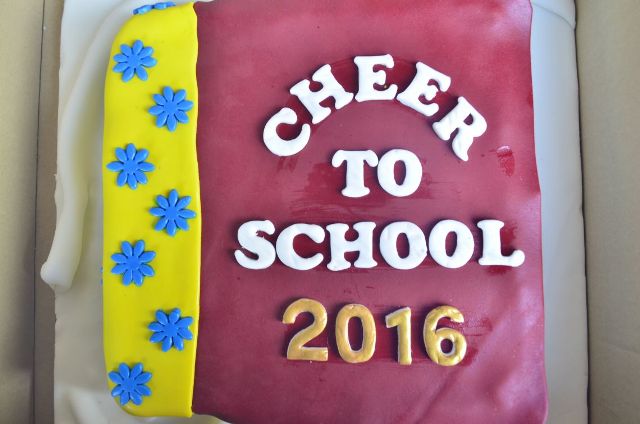 Labu, 10 Dis. 2016 – Islamic Relief Malaysia (IRM) recently celebrated a number of 71 students from Sekolah Kebangsaan Tekir in our Cheer to School (CTS) programme. These students were selected beneficiaries identified from the Temuan people of the Orang Asli community. The programme was aimed at alleviating the burden experienced by the financially disadvantaged group, through contribution of school supplies package. Each package handed out to every beneficiary student consisted of two sets of school uniforms, a pair of shoes and socks, a school bag and stationery set.
Besides distributing the school supplies, other activities were also conducted on the day. This included a series of psychosocial activity carried out by the IRM officers, followed by a motivational slot by Kantanpreneur fellows. The Kantanpreneur comprises of members such as Encik Mimpi (the singer), Imam Muda Najdi and six others youth male entrepreneurs. Besides entertaining the crowd by singing and playing their musical instruments, they also have shared their nostalgic experience of schooling years and their exciting university life to the students of SK Tekir. It is hoped that positive sharing shave injected a fresher, energizing outlook into these young minds when they return to school in 2017 soon.
The programme has received various sponsorships from notable companies in Malaysia. This comprises, among others, educational books sponsored by Utusan Karya Sdn. Bhd.and Yeo Hiap Seng (Malaysia) whom have generously offered the attendees with their yoghurt drinks as refreshment on the day. The admirable co-operation from every partner of the project has resulted in a smooth accomplishment of the programme, besides bringing genuine smiles to the students of SK Tekir.
It is hoped that this programme will continue to brighten the lives of underprivileged minorities in Malaysia, and encouraging the public to engage in social responsibility and community volunteerism.