Islamic Relief provides rapid response to survivors of the Bangladesh floods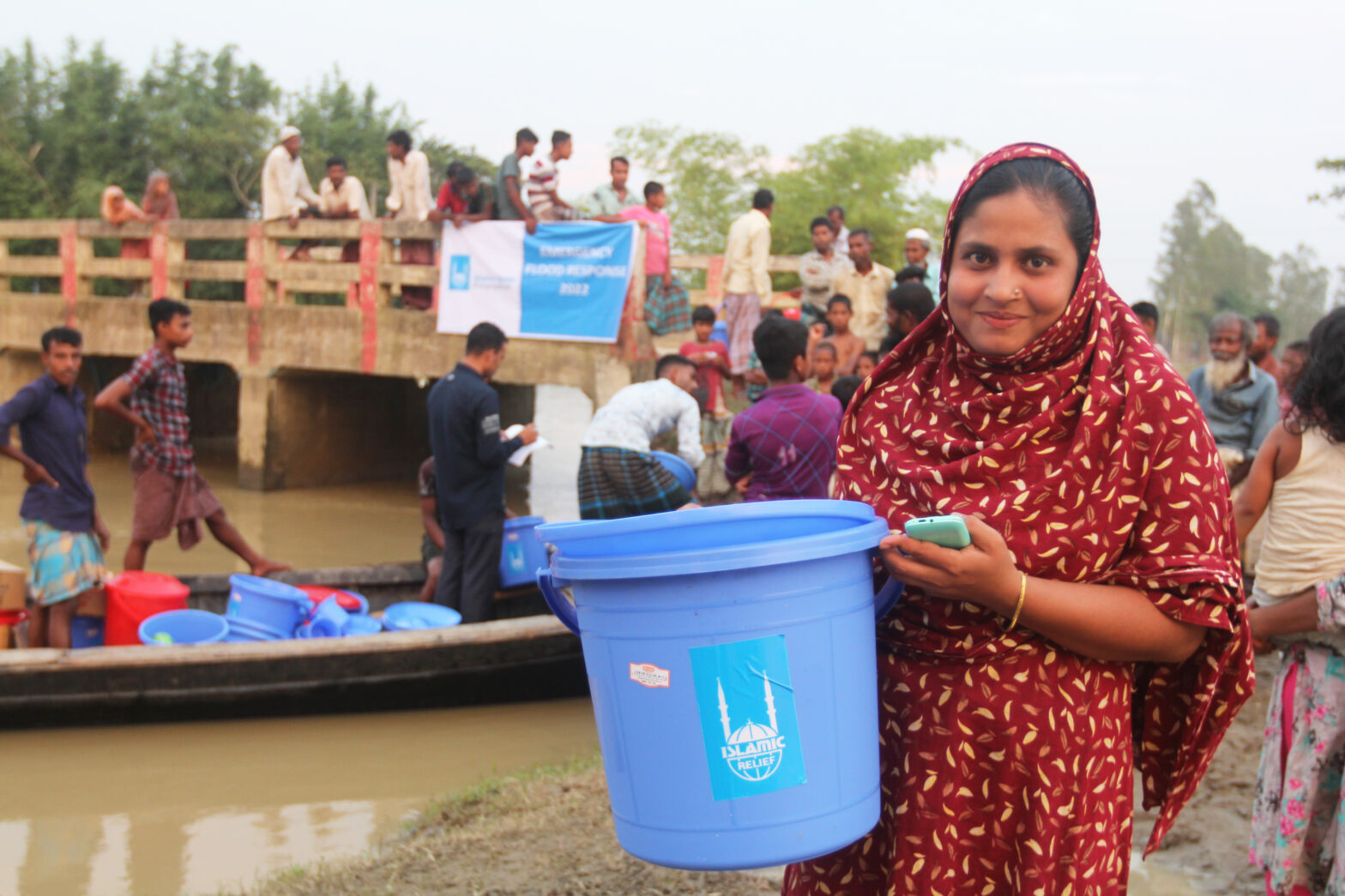 BANGLADESH, June 22, 2022 – More than 100 people have been killed in the devastating floods that hit Bangladesh and India while millions of people are still stranded.
Houses, farms, and property have been damaged, washed away, or completely covered in the flood water.
Islamic Relief Bangladesh has been working on the flash flood response immediately to help those affected since May 27 by distributing food packs, hygiene kits, and a multipurpose cash grant.
Apart from that, sharing sessions on hygiene promotion and safeguarding during floods were also conducted by Islamic Relief while search, rescue, and evacuation of those impacted were still being carried out in Sylhet and Sunamganj areas.
According to Akmal Shareef, Country Director of Islamic Relief Bangladesh, one of the Islamic Relief field offices was also affected by the flood. However, the emergency response is still continues since many people run out of food supplies and need urgent response to survive.