Islamic Relief Committed to Help Ethiopian Refugees in Sudan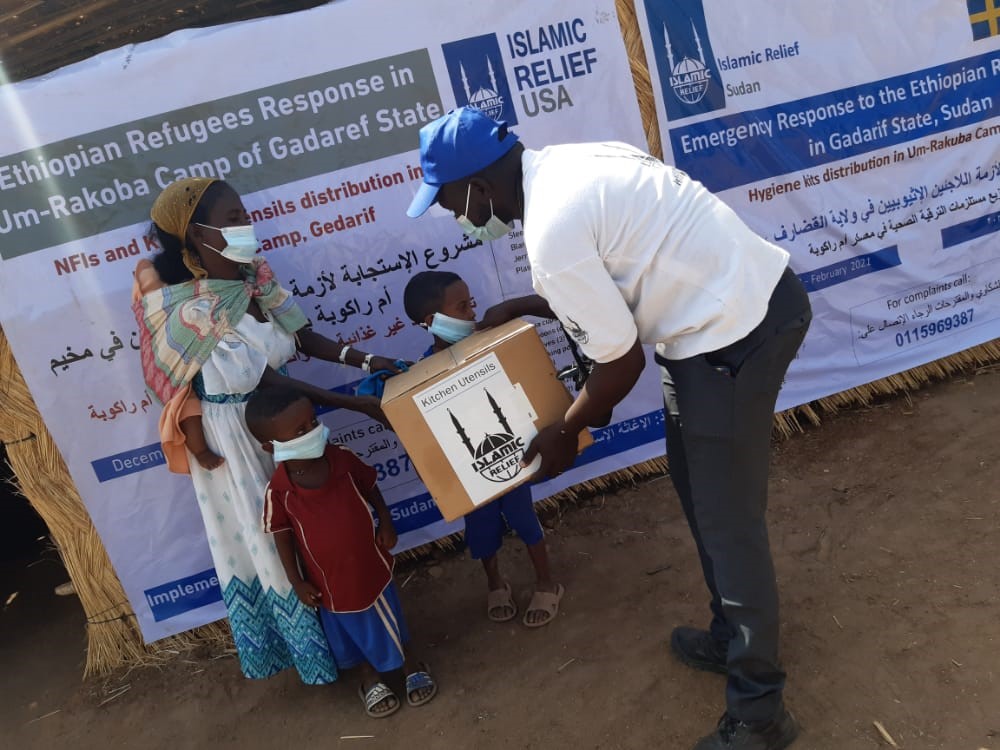 SUDAN, 15 February 2021 – As of January 31, Sudan's Government Commissioner for Refugees (COR) and the United Nations High Commissioner for Refugees (UNHCR) reported that 60,574 Ethiopian refugees have crossed the border into Sudan and registered under the agencies.
Since last December, Islamic Relief aims to deliver humanitarian assistance including food, non-food items (NFI), shelter, water, sanitation & hygiene (WASH), and education to 34,180 refugees at Um Rakuba camp.
Twenty Islamic Relief staff were deployed on the ground to help those affected and to assist in the prevention of the Covid-19 pandemic.
Currently, 48 toilets and four water tanks with taps were successfully built in Um Rakuba camp under the Rapid Response Mechanism (RRM) project.
While waiting for the project to be completed, 30,000-litre capacity water trucks will be deployed to benefit 2,000 refugees.
A cleaning campaign had been conducted in the camp settlement sites with the participation of 30 committees among the refugees.
In the future, Islamic Relief is planning to do WASH assistance in Tunaydbhah camp and education assistance in both Um Rakoba and Tunaydbah camps in collaboration with local and international agencies.