International Women's Day 2021: We're celebrating Rujina from Bangladesh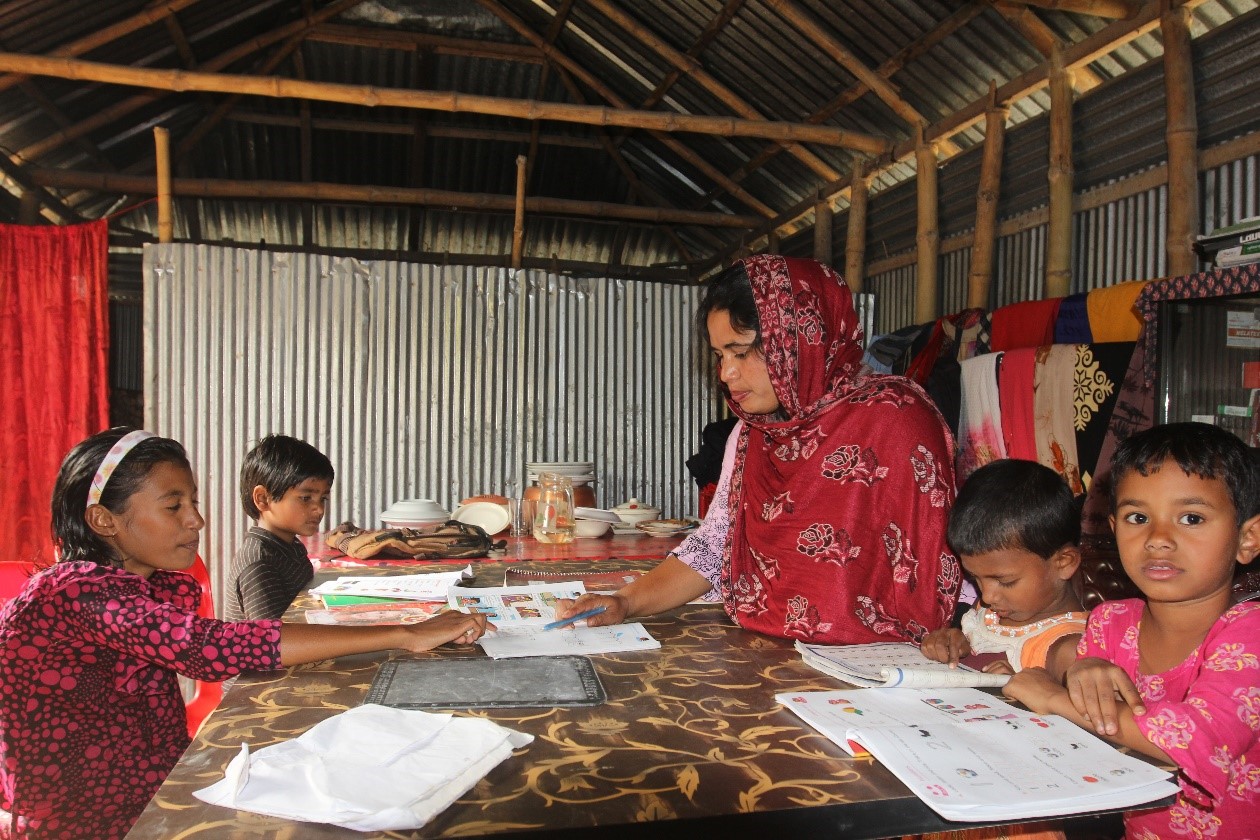 Today marks International Women's Day, a day highlighting the achievements of women across the globe. Here at Islamic Relief, we're celebrating Rujina, an inspirational woman from Bangladesh.
Living with a disability, Rujina was afraid to leave her home for fear she would be taunted by members of her community. Today, she has overcome her fears and is now a community leader and advocate for gender equality.
A difficult start
Rujina Akhter is from a small conservative rural village in Bangladesh. When she was just two years old, she suffered a high fever and lost feeling in both of her legs. She was then diagnosed with Polio.
"Most disabled people in our society face social exclusion by their family and community…students made fun of my condition, but I was lucky to have parents and teachers who cared for me", says Rujina.
With this support, and her hard work, Regina excelled in school and received an academic award for being the highest achiever in her school.
However, when she got to college, things became more difficult and she ended up leaving her course.
"It was a dark time for me, I quickly became reluctant to step outside for fear of facing people who made fun of me and my condition, and sank into deep depression, she says.
A life changing opportunity
Despite her difficulties, Rujina was determined to work towards a brighter future.
She successfully applied for a role to be a village motivator, as part of Islamic Relief's project to provide employment opportunities to women in the area, as well as promoting women's empowerment and economic development. As part of the project, Rujina also received training around leadership.
With her newly acquired skills and confidence, Ruijna was awarded the prestigious 'Joyeeta Award' by the Bangladeshi government, celebrating her tremendous contribution to women's education and empowerment.
"Achieving the award has been my greatest achievement. Islamic Relief taught me that having a disability is not an obstacle for achieving one's dreams. If you are determined, sincere and work hard, you can achieve your goals. That is why I was able to make my parents proud."
Islamic Relief then continued to support Rujina, offering her a position as a community mobilise. In this role, she has the responsibility of managing six support groups for women and running awareness sessions around women's rights, and key issues such as gender-based violence and early forced marriage.
Rujina also went on to complete her studies, and has now attained a postgraduate degree.
"It is nice to see my daughter succeed despite her physical condition. She was determined that nothing will stop her…I have never been more proud to be her parent, says Rujina's father."
"Women face many challenges in our society and being disabled exacerbates their situation even more…my parents have given me the tools and I will continue to pursue my dream of becoming a qualified teacher who teaches the next generation of young girls and women to be self-sufficient and  become leaders," says Rujina.
Rujina is one of many women across the world who have transformed their lives through our women's empowerment projects. Females make up an astonishing 70% of the world's poor people and we're helping to lift them out of poverty by supporting them to forge lasting livelihoods and financial self-reliance.
Help us to continue our vital work to change the narrative around women's empowerment and ensure vulnerable women can gain agency over their lives- please donate now.