"I was scared for my life so I fled with my family, mother and brother. We had to pay 2,000 Ethiopian birr ($44) to cross the Blue Nile river to Sudan."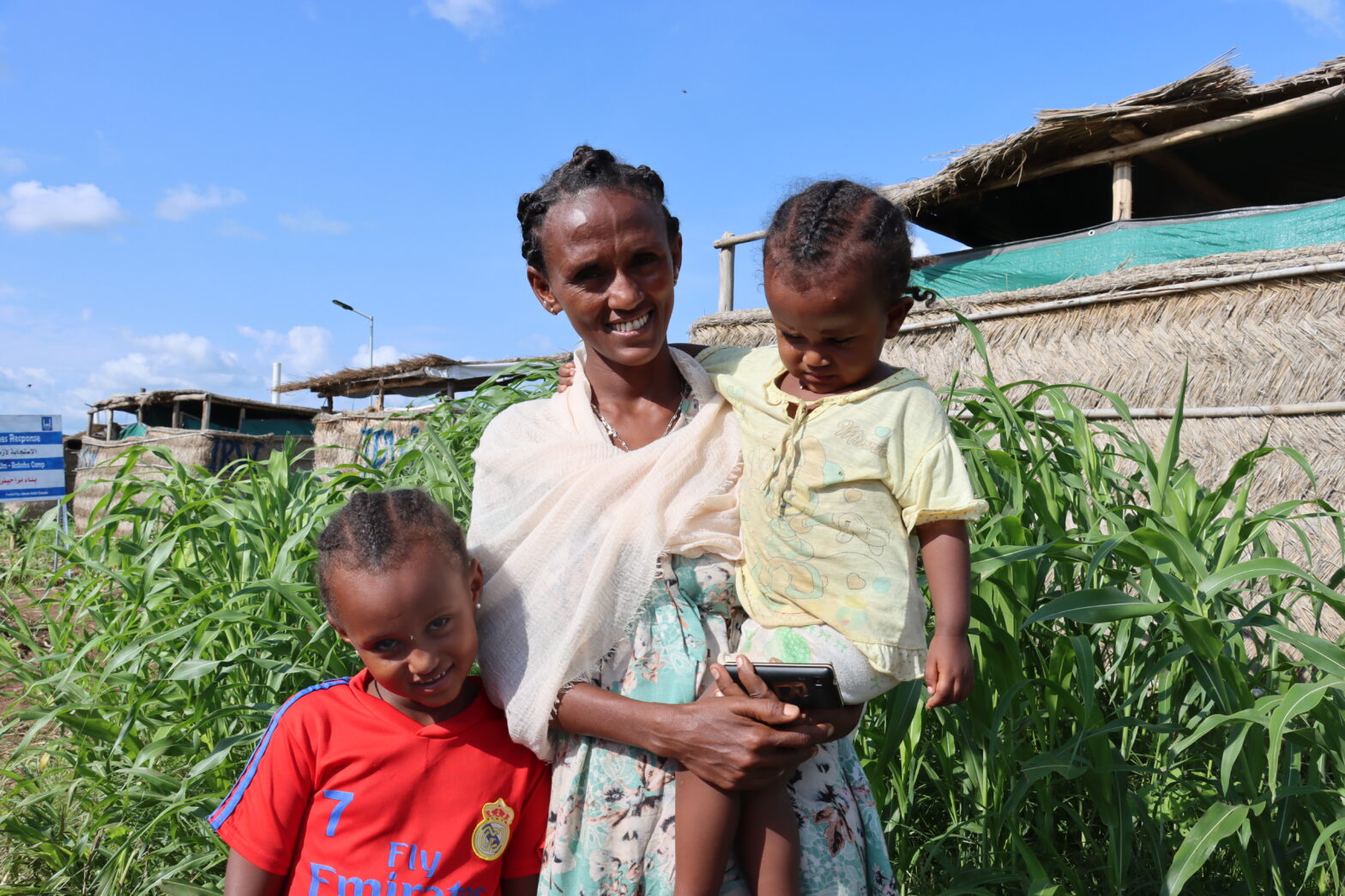 "I have two daughters, Ledia, 8-years-old, and Salam, 2-years-old.
"I used to be a store keeper for 10 years back home. I searched for a job here but with no luck. My husband works as a labourer in the camp.
"WFP provides us with monthly food rations. Water is accessible and clean but we don't have medicine. My eldest daughter goes to school in grade 1. She is facing a difficulty adjusting to Sudan's education system. The children lack child friendly spaces here.
"I cook for my family and wash my children's clothes and use the bathing facility.
"I know about Islamic Relief from Qurbani distributions. I ate good meat; I haven't eaten meat for 6 months.
"Before Islamic Relief constructed the bathing facility, I used to bathe my children in a basin at my tent. The dirty water accumulated on the ground which caused flies to infest the area. The bathing facility is more hygienic because it has a drainage system."
Barakhti's brother, Mabrahtum, is a teacher of 11 years. He is currently an English teacher at Islamic Relief's Education Cannot Wait (ECW) schools.
Mabrahtum (which literally translates to enlightment) says, "I love teaching, I like to see children have more knowledge. I raise awareness on hygiene among high school students. I don't allow children to play around latrines to protect them from falling into the latrine and from diseases.
"I need a job.
"I wish for peace and to go back to my country. I also hope my children have a proper education.
"I would like to thank Islamic Relief for constructing the bathing facility."