Aleppo: how Islamic Relief is helping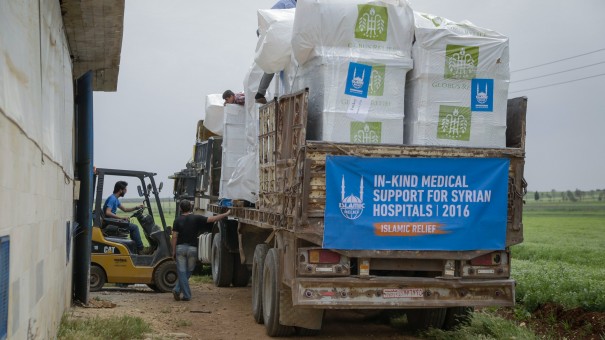 The continued bombardment of Aleppo has caused widespread destruction to markets, hospitals and mosques.
Following a month of relative calm, the recent wave of violence has resulted in the death of civilians, doctors, nurses and even rescue workers. The constant strike on civilian infrastructure has crippled the already fragile city, with life coming to a complete halt for the remaining residents.
The Aleppo emergency at a glance:
263 have been killed and a further 550 injured

281 airstrikes have taken place over the past week

15,000 have become internally displaced

250,000 are living under the threat of airstrikes, barrel bombs and snipers
Islamic Relief has been in Aleppo since 2012, working day and night to provide communities with food, medicine and shelter. Since the most recent escalation, however, the humanitarian crisis has reached catastrophic proportions. To meet the increased demand, Islamic Relief's front-line team has been:
Mobilising medical equipment and medicine
Three large containers of medical supplies have already been delivered to 51 medical points in the past two weeks

Patients with severe injuries are being sent to Turkey for medical attention
Distributing food
12,000 individuals in Aleppo have already received food parcels

Bakeries are being given flour and vegetables so they can continue to feed local communities
Meeting the fuel shortage
Diesel and gas allow medical centres, ambulances and bakeries to continue operating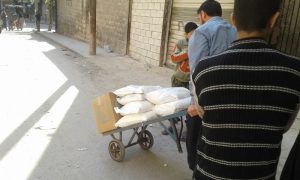 As well as helping vulnerable people still in the country, Islamic Relief has been offering vital support to families that have fled their homes.
Let's donate through our campaign SAHAM AKHIRAT